Apex Legends: Theory Crafter Knows Why Valkyrie Joined Apex Games
Published 04/24/2021, 10:15 AM EDT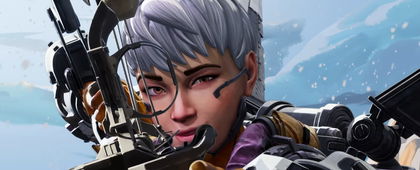 ---
---
Respawn Entertainment just dropped a teaser for the latest legend who will join the roster. Apex Legends will meet a brand new legend, Valkyrie, the ruler of the sky. She is a pirate and a pilot who operates independently for her own good. However, an unfortunate incident that happened in her childhood days has compelled her to join Apex Games.
ADVERTISEMENT
Article continues below this ad
It was made quite clear that Valkyrie is actively looking for her father's killer. Her pursuit led her back to her father's former colleague, who revealed interesting details.
ADVERTISEMENT
Article continues below this ad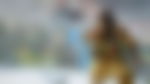 Valkyrie joined Apex Legends to prove herself
The story of each legend follows a rather unique pathway that leads them to Apex Games. Valkyrie also had something to prove and YouTuber KEVTHEKING99-YT claims to know her motivation. The character's cinematic trailer, NorthStar, revealed important snippets about her childhood and her father's untimely passing.
She has a point to prove to Kuben Blisk, that much like her father, she can also carry her own weight. Initially, Valkyrie held Kuben responsible for her father's demise, but it turned out to be false. She has been left in the dark all her life and does not know why or who killed her father. It is being said that her father was a mercenary who fought for the wrong side of war.
The NorthStar cinematic trailer revealed an Apex Predator card that belongs to her father. She now wants to earn the same card and prove to her father that she can walk his path. However, her father did not want her to follow in his footsteps, as he wanted his daughter to create her own legacy.
Video source: KEVTHEKING99-YT
Valkyrie's father died at the hands of a legend
ADVERTISEMENT
Article continues below this ad
Kuben Blisk knows that her dad, Viper, died at the hands of a pilot, Jack Cooper. Cooper was trying to stop IMC and Res division from establishing a monopoly on the frontier by using ford weapons. The organization was trying to destroy the planet Harmony, which serves as headquarter for the militia.
Valkyrie does not know that Jack Cooper is actually a good guy and her father was an evil man. Cooper became something of a legend himself after he managed to take down an Apex Predator in Viper.
It is quite possible that one day, Valkyrie will come across Cooper and she will have all her questions answered. Valkyrie knows about her father's reputation, and through Apex Games she wants to gain similar status.
ADVERTISEMENT
Article continues below this ad