Apex Legends: Tips and Tricks for Using New Octane Jump Pad in Season 8
Published 03/04/2021, 11:55 AM EST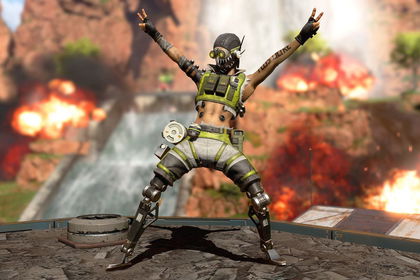 ---
---
The Season 8 update of Apex Legends has finally introduced the much-needed buff to Octane. This character felt like an outdated legend that could not really hold his own ground when going up against powerful, newer characters. Naturally, Respawn Entertainment looked for some solution that would bring everyone's favorite speedster back into the meta.
ADVERTISEMENT
Article continues below this ad
Following up on the promise. developers introduced an amazing buff to Octane's ultimate ability, Jump Pad in Season 8. Previously it barely did anything for the players, and now it has become quite a useful item for the team post buff. Here are tips and tricks that you can use to effectively utilize the new enhanced Jump pad in Season 8.
ADVERTISEMENT
Article continues below this ad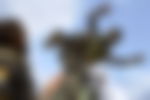 The new improved Jump Pad of Octane is powerful
The Season 8 patch has indeed turned Octane into one of the most loved characters. The new changes to Jump Pad allow the players to cover longer distances and jump significantly higher. It paves the way for amazing new strategies and creative gameplay centered around the speedster.
Players can run along the walls like Prince of Persia with these newly upgraded pads. Just place them along the wall, get a good height and press your forward movement to run across the wall. You can also use double jump to regain lost height to quickly resume the wall run. This can serve as an effective strategy for the entire team to mount an escape when your team feels cornered.
You can scale even greater vertical heights, which will allow you to go past inaccessible places like Hydro damn, Portals, and so on. Another useful way to use a jump pad would be indoors if you can just put it on the ground and jump on it. It will allow you to cover greater distances indoor, as your head sticks to the roof, which would give you a movement boost.
You can also use the jump pad in combination with a trident vehicle on Olympus to cover even more ground. This neat trick will help you avoid taking damage from the closing circle, while effectively jumping away to safety.
video source: The Gaming Merchant
Using the Jump pad in combat situations of Apex Legends
ADVERTISEMENT
Article continues below this ad
The new pad offer incredible uses even in combat situations. Players can constantly jump on the pad to scout out the nearby area that will be helpful to counter third-party situations. You can also slide on the jump pad, as this will allow you to cover greater distances. A notable change to the jump pad will now allow the slide jump shots to have 100% accuracy in mid-air.
You can abuse this change inside the game as you style your way out of the fight. However, don't use stims before using the jump pad, as it will not add any boost to the distance you can cover.
Lastly, if you melee the jump pad and press movement of a particular direction. It will directly launch you towards the directional key pressed and you can use this trick to reset. Just stand near the jump pad, press the melee key, and subsequently press the directional button.
ADVERTISEMENT
Article continues below this ad