Apex Legends: TSM Member Calls Out Respawn Entertainment to Resolve a Major Issue
Published 02/12/2021, 12:52 PM EST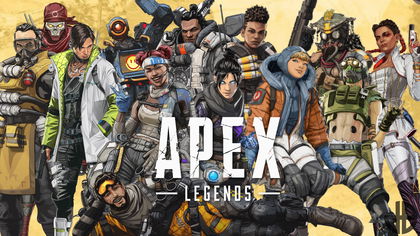 ---
---
Respawn Entertainment has just unveiled an amazing event to celebrate Apex Legends' 2 year anniversary. Apex Legends has seen its fair share of high and low, as the competition in the Battle Royale genre grew stiff. This led to a major part of the player base exiting the title, but the loyal fanbase still stuck around through thick and thin. The developers rolled out an amazing video tribute to pay homage to the loyal fans who never left its side.
ADVERTISEMENT
Article continues below this ad
To celebrate the 2 year anniversary, the title brought back fan favorite items into the shop along with a special event. However, it seems like developers have missed out on something important and TSM Reps pointed it out on Twitter.
ADVERTISEMENT
Article continues below this ad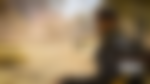 TSM Reps thinks Apex Legends developer should fix its servers
Apex Legends is now celebrating 2 years' anniversary, and the title is still lacking decent servers. Players frequently pointed out this particular issue, but sadly, it fetched no response. Despite the constant chatter in the community, things have not changed one bit in 2 years. Gamers cannot experience the game in a lag free environment, even though the title is now backed by billion dollar company, EA Sports.
TSM member Reps took to Twitter to vent out his frustration with the title and how in 2 years it has failed to address the issue.
How are the apex servers still this bad bro isn't this game worth a billion+??

— TSM Reps (@TSM_Reps) February 12, 2021
Recently released competitive titles have already expanded their servers towards newer markets. Apex, on the other hand, has not made any attempts to do that. The limited number of servers coupled with horrible performance continues to hinder the gaming experience.
Twitter reacts to TSM Reps calling out Respawn Entertainment
Naturally, this tweet was going to receive a reaction from the community. Gamers from world over offered their opinion about the existing issue while also pointing other problems with the game.
Sadly fixing the server won't be enough, as the game still harnesses game-breaking bugs.
Why am I still loading in to trios games without team mates? Why is KC still in rotation? Why can I still not hear footsteps? Because they're rather try to cover up their problems with "Ooo look new and shiny" rather than just fucking fix them.

— Garrett_Williamson (@hgssprime) February 12, 2021
These issues still hurt the gaming experience for the gamers who enjoy the title. It probably hurts the streamers of this title the most, as they wouldn't be able to give out their best, given the state of the servers.
I mean the game isn't skill based so Idk why people trip. Game is like an arcade game.

— Anthony Prete (@AnthonyPrete11) February 12, 2021
The Apex servers have been subject to many memes, and TSM Reps may have revived them.
Wdym, How much more you want them to invest in this game, Apex servers use the best technology from 1860 and the fastest processors of 1969 with 512 Megabytes of super fast 800mhz ram. You all just cry babies. pic.twitter.com/Ge0oQIqy6e

— Sandesh Sharma (@dust_midnight) February 12, 2021
The memes continue to rain down.
ADVERTISEMENT
Article continues below this ad
The frustration is understandable, as gaining RP points is not a simple task in a fast paced game like Apex Legends.
ADVERTISEMENT
Article continues below this ad