Apex Legends: Twitter Reacts to TSM ImperialHal's Comment on Revenant, Caustic Mains
Published 02/17/2021, 6:29 AM EST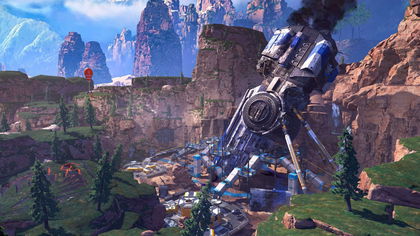 ---
---
Respawn Entertainment's quest to balance out the power scaling of characters generates absurd results sometimes. Its title, Apex Legends, houses a rather complex pool of roster with a unique set of abilities. Tweaking one legend usually results in it either ruling the meta or falling out of it completely. These issues have happened time and time again, with recent example being Caustic and Revenant.
ADVERTISEMENT
Article continues below this ad
These legends were mostly out of the meta, but recent changes have made them formidable adversaries. Recently, Team SoloMid's member ImperialHal took to Twitter to share his frustration regarding the same.
ADVERTISEMENT
Article continues below this ad
Revenant and Caustic are only played by the biggest pussies in Apex, no argument

— ImperialHal (@TSM_ImperialHal) February 17, 2021
It looks like the meta shift from Wraith towards Caustic and Revenant did not sit well with him. In his short rant that contained the choicest words, he suggested the players who spam these characters know that they are broken. Caustic's buff in the first week of 2021 saw the community clamoring for it to be reverted. Although Respawn quickly followed up on fan's demands, but the nerf was not adequate.
Revenant has now also turned out to be a power creep that is ruling the meta alongside Caustic. The rise of their might can be co-related with the constant nerfs to Wraith that has finally resulted into her falling out of the meta. She no longer harnesses the top tier win rate, and new legends have replaced her after patch 8.0. Naturally, this tweet fetched many reactions from the fans who congregated to offer their opinions.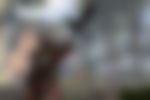 Twitter reacts to Imperial Hal losing his cool on Apex Legends
The tweets from the fans offered responses to not just the aforementioned legends, but others as well. Some fans even suggested that the nerfs to Wraith were not good enough at all, while some agreed with the TSM member. No amount of changes will ever fetch the same reaction out of the community, although Respawn is trying its best to balance each character.
The removal of Naruto run was not good enough, and the hitbox changes were not good enough, according to some fans. If this continues to be a major talking point, then she might see a total rework in the future.
But can't ppl say that about wraith? As her ability literally is a get out of jail free card? 👀

— Mamba Sn❄️w 🕘⛈ (@iMColdtart) February 17, 2021
This fan did not agree with ImperialHal, and he also highlighted a particular game when the pro player played as Caustic.
let's go i'm not a pussy. w.

(one time you played caustic but i won't remind everyone)

— torki 🎃 (@ItsTorkiYall) February 17, 2021
Fellow TSM member Albralelie offered a defense for Revenant, but ImperialHal shut him down quickly by pointing towards the last two words of his tweet.
Cmon son at least rev requires gunskill

— TSM_Albralelie (@TSM_Albralelie) February 17, 2021
ADVERTISEMENT
Article continues below this ad
This composition was by far the most broken team in the entire game, no arguments there.
Coming from the guy whose team brought the Wraith, Revenant, Crypto comp to NA…

— SoundsFromUranus (@uranus_from) February 17, 2021
ADVERTISEMENT
Article continues below this ad