Apex Legends Unveil Big Surprises with Latest Update
Published 04/03/2020, 4:00 AM EDT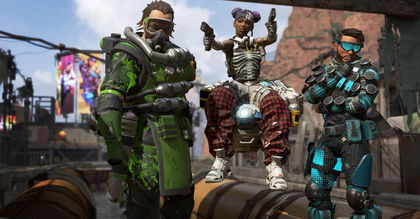 ---
---
In a spot of good news for Apex Legends fans, the video game is gearing up for a brand new update. This patch boasts of new features like a permanent duos mod from April 7 onwards.
ADVERTISEMENT
Article continues below this ad
Additionally, the game is also set to have map rotation for both duos and trios for Kings Canyon and World's Edge. Admittedly, duos and the old Kings Canyon map featured in the game as limited time events. However, this new update marks a step for the free-to-play FPS video game.
Some suggest that this drastic step is largely due to the rising threat of Call of Duty: Warzone and it's popularity. Whatever the case, many gamers may welcome the move as it could make playing the game with friends a little easier.
ADVERTISEMENT
Article continues below this ad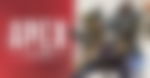 What else awaits Apex Legends players?
Furthermore, when the new update drops on April 7, fans can look forward to more exciting content. Firstly, Apex Legends is expected to debut a new Bloodhound-themed lore event called The Old Ways.
ADVERTISEMENT
Article continues below this ad
In this event, players access an area in the northwest region of the map, where the Bloodhound's Trials are situated.  During the event's course, players need to fight prowlers who offer high-tier loot when defeated. However, gamers will not only have to contend with prowlers, they have to fend off rivals gunning for the same rewards.
Other changes include a new set of daily challenges and event-specific DLC items. A top tip is to buy the Bloodhound, as it is useful during the event.
So far, there is little news about when Apex Legends season 5 begins. However, the game is still enjoyable even in season 4 of the Battle Royale. Furthermore, the change allows players to truly enjoy Respawn's FPS hit. The best part is that it has seemingly fixed the consistency of random teammates, when grouped together.
ADVERTISEMENT
Article continues below this ad
Having two maps in rotation is a boon as well, especially for newcomers. Anyone who didn't experience earlier seasons of Apex can have a crash course and get up to speed. Although Call of Duty: Warzone is the new darling, Apex Legends is not far behi d in the popularity charts.