Apex Legends: Win Every Duel With These Best in Slot Weapon Attachments
Published 01/31/2021, 7:50 AM EST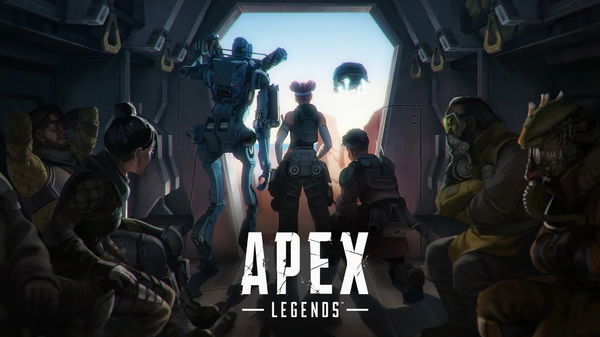 The ever-growing roster of characters and weapons makes Apex Legends a bit complicated. It can become quite a task to memorize what is viable and what isn't every season. The meta changes with every new major patch that comes along and usually also introduces new content to the game.
Apex contains a wide variety of weapon classes with their own respective ammo types. This bifurcation grows deeper with the special weapon attachments and universal ones. The strength of weapons is very dependent on the attachments you can find, so it becomes important to know which attachments are crucial for success.
ADVERTISEMENT
Article continues below this ad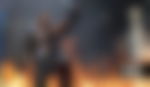 Best attachments for weapons in Apex Legends
These weapon attachments work really well with their particular weapon type and ammo. If you are running with any weapon that can use the listed attachment, then ensure you pick them up.
Quick Draw Holster
This hop-up weapon attachment is awesome for everyone's favorite Re-45 and Wingman. It will grant you improved hip fire accuracy, faster weapon swap, and increased ADS speed. You can find the two weapons easily inside the game, and with this attachment they really become dominant.
Turbo Charger
This is another hop-up weapon attachment that you should keep your eyes peeled for, as it is made for energy weapons. It can unlock guns like Havoc and Devotion's true power by cranking up their rate of fire.
LMGs are slow weapons that need this attachment at all times to become viable in close combat situations. If you have this attachment with either of those guns, then you probably have one of the best weapon in the game.
Purple Extended Light Mag
The major problem with SMGs is the tiny magazine capacity that cannot support the high rate of fire. This usually compels you to reload the weapon constantly, which is not advisable in a gun-fight. So it becomes vital to pick up this weapon attachment that adds more fuel to SMGs, like RE-99 & Re-45.
With this attachment, you don't have to worry about running short of ammunition, as it will also reduce the reload time. It serves as the perfect match for the SMGs class that you simply cannot afford to ignore.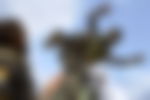 1X HCOG Ranger
The rarity tier system got this attachment wrong, as it is significantly better than its counterparts. This attachment adds no recoil to your weapon while providing you with a neat and clean red dot sight. It is very useful for SMGs like RE-45, Re-99 and the good old hand cannon Wingman.
Purple Shotgun Bolt
Shotguns have ruled the game, and it is likely not going to change any time soon. The weapon class has a spread that reduces inaccuracy. Although Eva-8 is the most hated shotgun in the game, the other two in Mastiff and Peacekeeper are top rated and everyone's favourite.
This weapon attachment turns them into a monster by improving the rate of fire. If you can get more shots off, you will frag quicker, thereby allowing you to have more time to reposition.
1X Digital Threat
ADVERTISEMENT
Article continues below this ad
A close second in terms of best sight attachment for weapons in the game, losing out to just the classic 1X sight. This sight will grant your weapons the ability to scan the surrounding though the ADS and highlight enemies in your field of view.
It is a handy attachment to counter smokes, gas, and other environmental hazards that can block your vision. You can use it on SMGs, Wingman to effectively counter Legends like Banglore and Caustic.
ADVERTISEMENT
Article continues below this ad
There you have it. These attachments are the best in the slot for their respective weapon classes that you simply cannot afford to ignore. They add more power to your weapon handling while also synergizing with the gun. Apex is a fast-paced high mobility based a Battle Royale title and anything that can give you a slight edge can dictate the winner of duel.
Do you want to try Apex Legends? Follow this link to their official website to download the game.