Arcane Fan Displays Incredible Skill to Unveil Impressive Real-Life Replica
Published 01/01/2022, 10:30 PM EST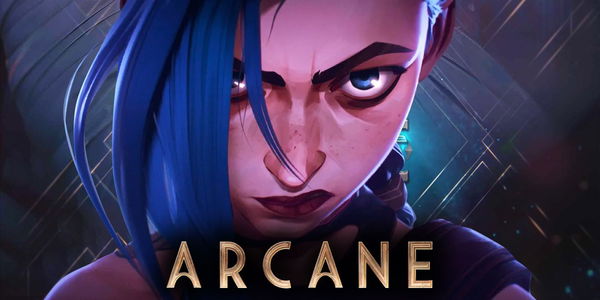 ---
---
Arcane was Riot's debut on Netflix and has quickly peddled the company into popularity amongst non-gamers as well. The show has topped the charts among other Netflix series and fans were incredibly satisfied with the content. One Arcane fan has made a full-sized replica of Jinx's signature machine gun Pow-Pow and uploaded a picture of it on Reddit.
ADVERTISEMENT
Article continues below this ad
People were absolutely stunned at this amazing creation and applauded the user on the post's comments.
An Arcane fan makes an incredible replica of Jinx's Pow-Pow gun
ADVERTISEMENT
Article continues below this ad
One Reddit user u/cardboardclanker made an incredible replica of the Pow-Pow and posted it in the League of Legends subreddit. The gun weighs just seven pounds and took over 90 hours of hard work on part of the user. The replica, made entirely of cardboard and painted with acrylics, makes it a perfect match of Jinx's Pow-Pow from Arcane.
The gun had a knob in its back which would make the three barrels spin, quite similar to how Jinx's Pow-Pow would fire in the show. The only difference here is that the machine gun moves much slower than the original one. Fans have reacted to this creation and applauded the user in the comments.
One user actually thought that this gun was functional!
Another user thought that this cardboard piece weighed 71 lbs instead of 7 lbs.
Another user pointed out how everyone was unnecessarily pointing out flaws in the sentence rather than appreciating the user's hard work.
This user gave a friendly suggestion to add a crank to the rear assembly to get constant motion for the gun. This would allow the gun to rotate even faster!
ADVERTISEMENT
Article continues below this ad
Similarly, another user recommended adding low-profile output motors with some reduction gears. This would give them enough torque to spin the barrels.

It is important to note that Jinx has become very popular amongst fans. She is now one of the mainstream characters for fan creations and cosplays. Many users have created amazing replicas of Jinx's replicas which brings much more of this character to life.
ADVERTISEMENT
Article continues below this ad
Arcane's craze has definitely caught the frenzy amongst the fans and brought the best out of their creative side!
WATCH THIS STORY –  Toughest Video Game Bosses of All Time