Arkham Horror, Balan Wonderland and Other Major Releases Coming to Nintendo Switch in March 2021
Published 03/21/2021, 10:15 AM EDT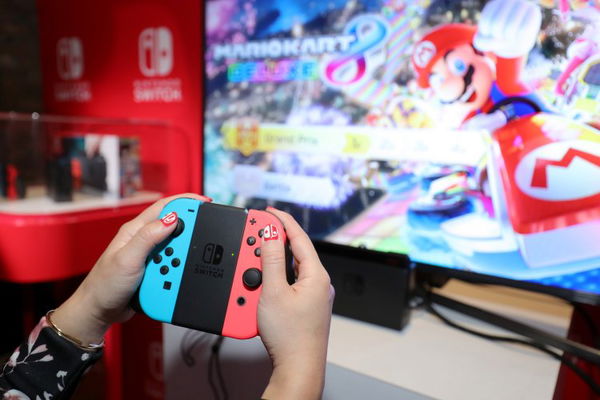 ---
---
Nintendo Switch has finally revealed the names of titles that will be released in the final 10 days of March 2021. It includes some major names that will certainly make Switch owners quite happy. Switch patrons will no longer have to rely on cloud release of major triple-A titles. Fans can expect to get nearly 40 titles with a few others that could release in final the days of March.
ADVERTISEMENT
Article continues below this ad
Among these titles are major names that come from studios like Square Enix, Capcom, Handy games, Asmodee Studio.
Watch Story: Best AAA Games releasing on Nintendo Switch in 2021
ADVERTISEMENT
Article continues below this ad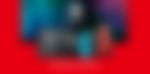 Nintendo Switch will welcome an armada of new titles in march
According to a report by Thumbsticks, Capcom has finally offered a final release date of March 26 for the most-awaited title: Monster Hunter Rise. The studio recently released a promising demo trailer for the title, which showcased the game in all its glory.
The community also got a sample trailer for another important title in Balan Wonderland from the studio Square Enix. However, the trailer of this title failed to carry the same effect as Capcom's Monster Hunter Rise.
It will be interesting to see how the game holds up when the titles see the final release on March 26.
Arkham Horror is another attractive offering that is going to be released on Switch on March 23. This psychological horror title comes from the gaming studio, Asmodee studio. It will take you into the era of 1920, following the mysterious death of a woman, as the title dabbles with the supernatural.
On March 22nd gamers can expect the release of the puzzle-solving title Vaporum Lockdown.
Here is the complete list of titles that will be released in the upcoming week.
March 23, 2021
Angry Golf
Arkham Horror: Mother's Embrace
Overcooked! All You Can Eat
Story of Seasons: Pioneers of Olive Town (NA)
Tank Battle Hero
March 24, 2021
Hellbreachers
Tales from the Borderlands
Tesla Force
March 25, 2021
ADVERTISEMENT
Article continues below this ad
Barrage Fantasia
Bladed Fury
Black Legend
BodyQuest
Clea 2
Danger Scavenger
El Hijo – A Wild West Tale
Evil Inside
Future Aero Racing S Ultra – FAR S Ultra
Get-A-Grip Chip
Gold Digger
Krystopia: A Puzzle Journey
Little Kite
MazM: The Phantom of the Opera
Mega Mall Story 2
Muhluk Dark Demon
Paperball Deluxe
Power Racing Bundle 2 (Speed Truck Racing, WildTrax Racing)
Rip Them Off
Scandal in the Spotlight
Toon Shooters 2: The Freelancers
Wild Park Manager
March 26, 2021
Balan Wonderland
Die With Glory
The Game of Life 2
Genesis Noir
Kaze and the Wild Masks
Mermaid Castle
Monster Hunter Rise
One Escape
Story of Seasons: Pioneers of Olive Town (EU)
ADVERTISEMENT
Article continues below this ad
Trending Stories