Aspiring Content Creator Drove 1600 Miles for a MrBeast Collab
Published 06/18/2022, 4:03 PM EDT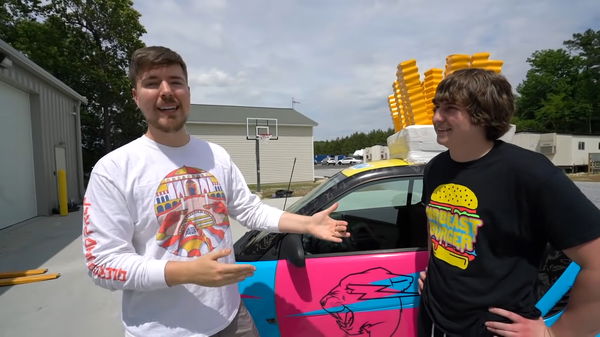 Who wouldn't like to do a collaboration with MrBeast? He is one of the biggest content creators in the world, after all. An aspiring YouTuber took on a colossal gamble last year to join the American YouTube star.
ADVERTISEMENT
Article continues below this ad
Matthew Beem is an American Youtuber from Colorado. He currently has over 1.81 million subscribers. However, back in July 2021, when he only had over 20,000 subscribers, he decided to surprise Jimmy 'MrBeast' Donaldson with a car.
ADVERTISEMENT
Article continues below this ad
Donaldson started his fast-food chain, MrBeast Burger, in 2020. However, he didn't have any official delivery vehicle for his brand. So Beem decided to gift him a car wrapped in Jimmy's iconic colors, pink and blue.
However, Beem recently revealed that he borrowed $14,000 from a family member to buy the car. Then he drove 1,600 miles to MrBeast's hometown in California. Matthew even told that he informed MrBeast after going halfway to California.
WATCH THIS STORY: Ranking the Fastest Cars in GTA Online
Beem shared, "I just knew that he lived in that state but had no idea where. I took some really professional pictures of the car, and once we got halfway, I messaged the producer, and I said, 'We're eight hours away. I'd love to give this car to MrBeast.' And then 20 minutes later, I got a phone call, and it was like one of MrBeast's assistants, telling me he loved the idea."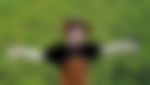 What happened with Beem after giving the car to MrBeast?
The aspiring Youtuber didn't know MrBeast personally before traveling all the way to California to gift the car. Beem shared that he was nervous about meeting Donaldson, one of the big shots on YouTube. However, they got along well with each other.
Beem shared that his channel didn't get much attention, but after uploading the video, "I Surprised MrBeast with a custom car!" his channel's growth skyrocketed. Further, that video currently has over 4.5 million views.
ADVERTISEMENT
Article continues below this ad
Further, Beem did many more videos with Donaldson after this collaboration. Many might not know that Beem helped MrBeast make the Squid Game video. The Colorado-based YouTuber made the Squid Game girl dog for MrBeast's video. That video is one of the most viewed on Donaldson's main channel, with 259 million views.
ADVERTISEMENT
Article continues below this ad
Undoubtedly, the collaboration with MrBeast significantly boosted Beem's channel growth. They had fun collaboration videos.
Are you looking forward to more of Jimmy and Matthew's collaborations?