Assassin's Creed Fans Urge the Developers for a Feudal Japan Setting for the Upcoming Title
Published 06/15/2022, 6:11 PM EDT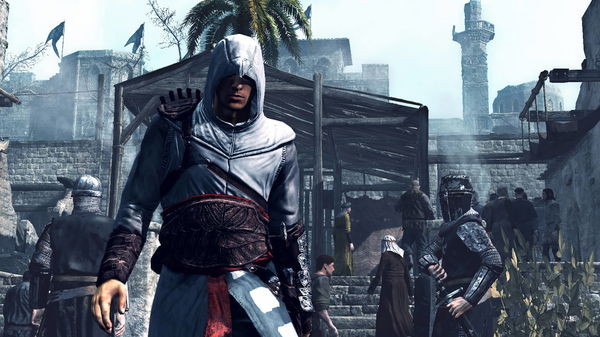 A new Assassin's Creed title is probably on the books for the developers at Ubisoft. Every time Ubisoft announces a new Assassins Creed title, fans look forward to it with great excitement and anticipation, given the long legacy of the franchise.
ADVERTISEMENT
Article continues below this ad
ADVERTISEMENT
Article continues below this ad
Now that another title is perhaps in making, fans also have several perceptions about it. First off, let's assess what is Ubisoft up to as of now for the Assassin's Creed franchise.
Ubisoft is not quite ready to announce an Assassin's Creed game yet
While there are rumors that a new Assassin's Creed might be in the works, Ubisoft will not admit the same. Sort of like the GTA VI situation of Rockstar, minus the intense waiting.
Moreover, according to IGN, a new mode for Valhalla dubbed Forgotten Saga is characterized as a "new twist" on the franchise's premise and will be available to all gamers for free. It's reminiscent of Supergiant Games' big hit roguelite Hades. However, instead of the Greek underworld, it'll include Niflheim, which plays a similar role in Norse mythology.
WATCH THIS STORY –  Fortnite's Latest Tilted Destroyed Update Has Some Insane Secrets!
It is quite evident how the role of mythology is now greater in the narrative of the latest Assassin's Creed games. The series, which began as a pretty factual portrayal of history, has recently been swarming with legendary monsters such as Surtr. Subsequently, the addition of Niflheim for Forgotten Saga looks to be more of the same.
Now let's look at what the fans want from the upcoming AC title.
Fans are looking for a twist from the current trajectory of Assassin's Creed
As the mood of the fans suggests, seems like not everyone has been a fan of AC and Ubisoft lately. Many fans say that the series fell off right after they started introducing the mythological elements within the narrative.
Furthermore, many fans are demanding a medieval Japanese timeline for the game, based on the Shogunate era of the Edo period. One thing to note here is if Ubisoft comes up with this narrative, they won't be the first ones to do so.
The PlayStation-exclusive Ghost of Tsushima is a stunning depiction of medieval Japan. Indeed, it would be a grueling test for Assassin's Creed to dethrone Ghost of Tsushima off the charts with a narrative similar to it.
Japan or idrc

— The Other Red Prophet (@TheCardinalArts) June 14, 2022
Better be in Japan

— music caveman 🔜 Electric Forest (@digitallcaveman) June 14, 2022
ADVERTISEMENT
Article continues below this ad
ADVERTISEMENT
Article continues below this ad
Let us know in the comments about your thoughts on the future of the Assassin's Creed series.