Astonishing Crossover of Apple and Animal Crossing Leads to a Player Losing In-Game Content
Published 06/19/2022, 10:29 AM EDT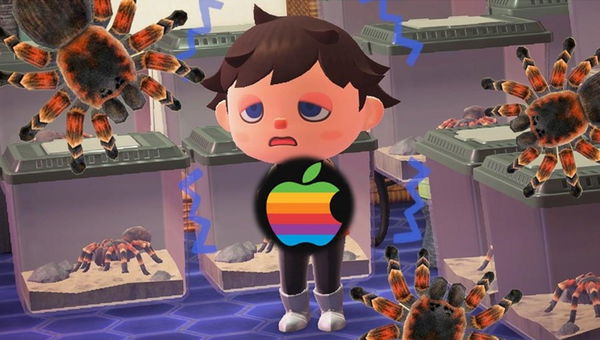 Nintendo is great in terms of offering the best titles on its popular Switch console. However, the developer can sometimes be a little weird in its approach of how it approaches the content created by the fans in its games.
ADVERTISEMENT
Article continues below this ad
One such incident happened recently with an Animal Crossing: New Horizons player who completely lost her beloved in-game island because of a weird reason. Nintendo removed their island as it involved a surprising crossover featuring tech giant Apple. Well, that sounds a little strange, right?
Let's dive deeper into this story to find out the exact details.
ADVERTISEMENT
Article continues below this ad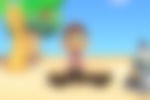 Hardcore Apple lover gets her Animal Crossing: New Horizons island removed by Nintendo
Ceomg is a YouTuber with a healthy amount of following on her channel and on social media in general. She's a passionate Animal Crossing: New Horizons gamer and keeps uploading streams of New Horizons on the streaming platform.
In one of her videos, she revealed that Nintendo had removed her in-game island from Animal Crossing due to an issue. Apparently, it happens to be related to tech giant Apple.
According to the YouTuber, she made an island called Moon Velvet 1.0 on her dream address in ACNH. She posted a gameplay clip from this island a year ago, featuring a location where she had built a place entirely dedicated to Apple. That's because she's a hardcore fan of the iPhone maker and wanted to bring her favorite tech brand and favorite game together.
As you can see in the video, from a backup shared by ceomg, she made a stunning Apple Store. It featured all the products like the iPhones, Apple Watches, MacBook laptops, and even the monitors, representing the iMac line-up.
Alongside the store, the YouTuber also built a proper Apple Cafe with the classic rainbow logo of the company. You can also notice a board by the side of the cafe, with a rainbow ring logo referring to the spaceship-like Apple Park Campus in Cupertino, California.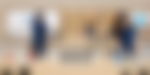 Well, this entire crossover made by her was perhaps the exact reason why Nintendo deleted her old island address. According to her, the Mario maker probably didn't like the branding of another company in their game. Probably that's why ceomg lost her island forever in ACNH.
ADVERTISEMENT
Article continues below this ad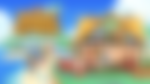 What are your thoughts on this story? Do you think Nintendo did the right thing?
Also, have you ever faced such an instance in Animal Crossing?
ADVERTISEMENT
Article continues below this ad
Don't forget to share your views. Let us know in the comments.
WATCH THIS STORY: Ranking The Highest Selling Dishes In Animal Crossing: New Horizons