Avid Gamer Beats the Odds In Pokemon Sword and Shield to Earn Extremely Rare Achievement
Published 12/28/2021, 10:54 AM EST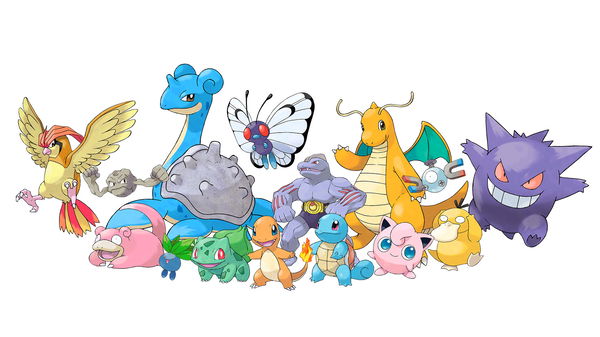 ---
---
The concept of shiny pocket monsters recently took over the Pokemon community. It was first introduced back in 2017 and for 5 years the entire community has been hunting for these gorgeous alternate variants. In the gaming universe of titles like Pokemon Sword and Shield, Pokemon Brilliant Diamond, and Shinning Pearl, Shiny Pokemon carry a unique aesthetic value.
ADVERTISEMENT
Article continues below this ad
Reddit user, u/nugsymptom1 was also chasing this goal within the Sword and Shield title of the franchise. In this Nintendo Switch title, players have to farm eggs and wait for them to hatch to stand a chance at picking up a Shiny. The Reddit user took this challenge head-on and unleashed the biggest hatching spree that led to something miraculous in the end.
ADVERTISEMENT
Article continues below this ad
Video Source: IGN
Pokemon Sword and Shield offered mind-boggling odds to Reddit user
Nugsy's hunt for Shiney Pokemon saw him collecting nearly 200 eggs. And he indeed had to grind a lot for the miracle to occur. The user worked at it for long hours and, with his 177th egg hatched, he managed to dig out a Shiny Turtonator. This should have conduced his hunt, as the odds of finding them were incredibly low. Fortunately, the user didn't need to wait for more than 10 more eggs to hatch yet another Shiny Turtonator.
Watch this story: Why is GTA San Andreas so Good?
This massive achievement has broken the internet as these games never allow you to collect them so easily. Egg numbers 177th and 187th yielded remarkable results. The community simply cannot believe it, and you can take a look at the image below to see the Shiny Pokemon yourself.
ADVERTISEMENT
Article continues below this ad
ADVERTISEMENT
Article continues below this ad
Shiny Pokemon are not easy to find, and the odds associated with them make things impossible to obtain. However, this hasn't stopped gamers from achieving impossible goals as the community continues to find elaborate methods to acquire them.
Not so long ago, Twitch streamer MitchOG also achieved a similar feat during his playthrough of Pokemon Brilliant Diamond and Shinning Pearl. He also managed to run into two Shiny Pokemon in his quest to get them.