Battlefield 6 Hints at Potential Reveal in the Month of June
Published 05/11/2021, 2:29 PM EDT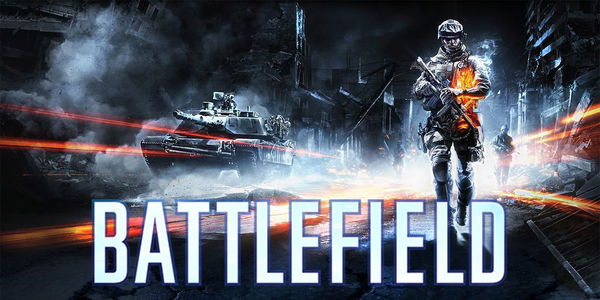 Gamers around the world are awaiting the next game in the Battlefield series. Given the fact that Call of Duty Warzone is lacking competitors, there is now more hype around Battlefield 6 than ever. The series of first-person shooter video games originally released on Microsoft Windows and OS X. However, it has made its impact across all gaming platforms.
ADVERTISEMENT
Article continues below this ad
EA broke the annual release cycle of the Battlefield franchise following its announcement that it wouldn't release a Battlefield game in 2020. However, over the last month rumors regarding Battlefield 6 have gained momentum.
A recent tweet from Battlefield's Twitter account sent out a cryptic clue regarding when fans might hear more news about the upcoming game. The tweet reads, "Words that rhyme with Soon: June Boom." June is usually quite a happening month in the world of gaming. Firstly, E3 will take place during the month however EA does not seem to be a part of the lineup.
ADVERTISEMENT
Article continues below this ad
Words that rhyme with Soon:

June
Boom

— Battlefield (@Battlefield) May 10, 2021
EA's live gaming showcase called EA Play also takes place around June. We would not be surprised if EA uses this stage to reveal the much-awaited battle royale. As of now, EA has only revealed that Battlefield 6 will feature the "biggest Battlefield development team ever." This team will be spearheaded by DICE's Swedish studio and supported by DICE LA and Criterion.
ADVERTISEMENT
Article continues below this ad
Dr Disrespect cannot wait for Battlefield 6
Dr Disrespect has been one of the main propagators for Battlefield 6 in the gaming community. The Two-Time usually plays Warzone as his battle royale of choice however due to his recent experiences with the game, he has been looking for a title that will give Warzone a run for its money.
In a recent video, Doc expressed his concerns about "the amount of destruction and the vehicle's impact in the game" affecting the battle royale mode. Typically, the franchise has relied on explosions to give players an authentic feel. Later on, in the video, Dr Disrespect predicts that "it could either be really cool or a complete fail."
ADVERTISEMENT
Article continues below this ad
Are you excited for the release of Battlefield 6? Let us know in the comments down below.