Battlefield Teases June 9th Reveal Date With Cryptic Tweets
Published 06/04/2021, 12:12 PM EDT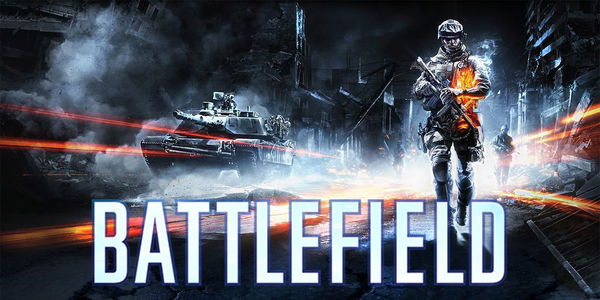 For the past couple of weeks, there has been radio silence from EA regarding the sequel to Battlefield 5. So far, all that we know regarding the sequel is that DICE has put together its largest development team yet to work on the project. However, EA recently took to Twitter to announce that June 9th will be the day that the new game is revealed.
ADVERTISEMENT
Article continues below this ad
Based on how previous titles in the franchise have been named, this next one will be called Battlefield 6. EA did not stop with the tweet unveiling the reveal date. They have even sent cryptic messages to influencers such as Jack Frags. While we are not entirely sure about the meaning behind these messages, they are sure clues hinting at the storyline of the new game.
Jack Frags even revealed the message to the public in his recent tweet. It reads, "Some of you want to return home. I must tell you the truth. Do we accept our fate? If you can fire a gun … we need you. War is the only way home." This keeps true to the typical Battlefield theme which is full of explosions, fighting, and destruction.
ADVERTISEMENT
Article continues below this ad
Watch this story: Most Overhyped Games
Predictions for Battlefield 6
ADVERTISEMENT
Article continues below this ad
Since the military clock extends to only 2400 hours, the timing of 3600 hours on the message has led to the creation of multiple fan theories. One theory is that the game will take place in a far advanced future. Others even point towards an alternate timeline coming into play.
EA CEO Andrew Wilson recently gave his thoughts on the game, saying, "I think it's going to be huge. Battlefield is such a great franchise. It's been a number of years since we've been in the market with that game." Furthermore, Oskar Gabrielson, general manager at DICE, has called the sequel "a bold step" for the franchise.
Gabrielson also added, "We're in daily playtesting mode right now: polishing, balancing, and making the best possible Battlefield game we can… It has everything we love about Battlefield — and takes all of it to the next level. Epic scale. All-out military warfare. Crazy, unexpected moments. Game-changing destruction. Massive battles, packed with more players and mayhem than ever before. All brought to life with the power of next-gen consoles and PCs." 
ADVERTISEMENT
Article continues below this ad
If Gabrielson's comments are anything to go by, we are in for a treat with the upcoming Battlefield. Are you excited about the release of this new game? Let us know in the comments down below.