Bayonetta 3 Takes Nintendo Switch Fanbase Into Account With a Platform-Defining NSFW Feature Reveal
Published 07/14/2022, 10:50 AM EDT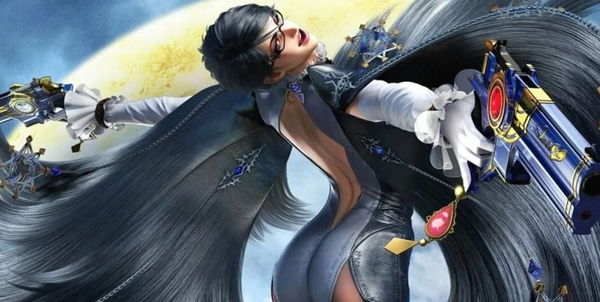 Nintendo is known to offer some of the best-known gaming franchises in history and this year is no different. So far, the developer and publisher have already witnessed huge success with prominent releases in the Pokemon, Switch Sports, and Kirby series.
ADVERTISEMENT
Article continues below this ad
However, the Mario maker is not done yet with 2022, as the remaining half of the year seems to be even more exciting. Just recently, the creators of the upcoming Bayonetta 3 officially revealed its arrival date. With that, they also announced something new and uncommon, but quite obvious for this specific Nintendo Switch franchise. The third installment is going to have an NSFW filter mode.
ADVERTISEMENT
Article continues below this ad
Bayonetta 3 to have a 'Naive Angel Mode' for Nintendo Switch players to stay away from the NSFW scenes
Zach, from the channel SwitchForce, is a reputed YouTuber when it comes to revealing all things related to Nintendo. Recently, he came up with a video in which, as usual, he mentioned everything new that the Japanese giant is up to. Surprisingly, he also revealed an interesting detail about the awaited Bayonetta 3 game from Platinum Games. The Switch exclusive is the third offering in the long-running saga.
Now speaking about the news itself, Zach revealed that Nintendo, for the first time, will offer a special mode for a game on its Switch device. Officially called the 'Naive Angel Mode', it will be introduced in Bayonetta 3 upon its launch.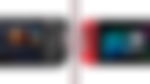 As is already known, the one-of-its-kind series from Platinum Games is famous for its style and depiction of characters. Especially, the main protagonist of Cereza aka Bayonetta herself. Normally, there is quite a lot of exposure during most of the scenes. So it seems obvious that not everyone feels okay while playing such a game in front of their family members in places, for example, the living room.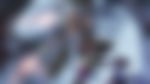 Hence, to prevent the occurrence of such awkward situations, Platinum will offer a mode to filter out the NSFW portions from Bayonetta 3. The developer even showcased this feature in action with a brief clip on Twitter.
ADVERTISEMENT
Article continues below this ad
Relax, the witch is back and sexier than ever🌙

We've added the revolutionary "Naive Angel Mode" to Bayonetta 3 so more people can fully enjoy it👍

By turning it on, you can play right in the living room without having to worry about what's on screen… we think😅#Bayonetta3 pic.twitter.com/SEs3vqrdYc

— PlatinumGames Inc. (@platinumgames) July 13, 2022
As you can see above, the mode basically splits the game into two versions: one with Naive Angel Mode turned on and the other with the mode turned off. The good thing is that it won't be a forced feature in the title, but just an option. So players can have it disabled or enabled according to their preference.
ADVERTISEMENT
Article continues below this ad
Bayonetta 3 releases on October 28th, 2022 for the Switch. What are your thoughts on the NSFW mode announcement for this game? Don't forget to share your views. Let us know in the comments.
WATCH THIS STORY: Ranking The Highest Selling Nintendo Games of All-Time