"Beat His A*s"- Shroud Supports Lirik After Getting Demolished by C9 Keeoh
Published 04/23/2021, 11:40 AM EDT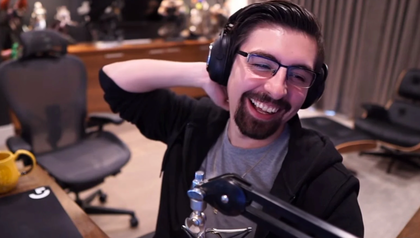 ---
---
Shroud has built a huge name for himself in the gaming community over the past few years. He received a lot of recognition from his good old days of PUBG gameplay videos.
ADVERTISEMENT
Article continues below this ad
Whenever someone pictures Shroud, a first-person shooter game beast always comes to mind. However, Shroud recently took part in a Mortal Kombat 11 tournament organized by Twitch and really impressed everyone with his skills. Later in the tournament, things took a weird turn and many Shroud fans got upset about C9 Keeoh's sneaky moves. ADVERTISEMENT
Article continues below this ad
Shroud showcases unbelievable performance in the Mortal Kombat 11 tournament
Twitch recently organized a month-long tournament called The Annihilator Cup. Twitch let 20 of its top creators take part in the tournament where players had to compete against each other among the five of the most popular games on Twitch. Michael Grzesiek, formally known as Shroud, also took part in the tournament.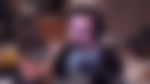 During the third game of the tournament, Shroud competed against other players in Mortal Kombat 11. Things were going pretty smoothly for him at the start, and all his practice was really paying off. He was competing with the character Sub-Zero and tried using all the combos he could to demolish his opponents.
Shroud won a lot of matches in the tournament; although he was winning back-to-back matches, he never dreamed of reaching the finals. He said to his fellow opponent," Listen, neither of us are making it to the finals let's be honest okay." 
Later he faced C9 Keeoh and was completely destroyed by him. C9 Keeoh used Sheeva and used her potential to the maximum extent. Sheeva had become a character infamous for her gimmick that even competitive players have problems dealing with, and Michael was no exception.
Michael supports Lirik in Lirik vs C9 Keeoh match
Micheal supported Lirik after getting completely demolished by C9 Keeoh. He put up a decent fight against Keeoh but was not able to claim a single win against him in the whole tournament.
While watching Lirik fight against Keeoh, he could not control his emotions and he showed his anger at his words, " Beat his a*s Lirik, BEAT HIS A*S Lirik!!"
C9 Keeoh was defeated by Lirik and placed in the Top 8. He even later apologized to Michael and other opponents for using Sheeva so aggressively.
He said," I'm not a Mortal Kombat expert and just picked someone that I thought would work. Didn't expect the reaction I got from a lot of chatters today. I apologized in private as well as gifted some subs to a few of my opponents. Not trying to make any bad impressions."
ADVERTISEMENT
Article continues below this ad
Hey guys just want to apologize for the controversy I caused today. I didn't realize how upset people and their communities would get after playing Sheeva.

— C9 Keeoh (@Keeoh) April 16, 2021
All in all, it was great to see the FPS veteran trying his hands on other genres of gaming. As for now, it is safe to assume shroud will come up with more diverse content for his fans around the world.
ADVERTISEMENT
Article continues below this ad