Best Buy Looks Set to Match GameStop's Massive PlayStation 5 Restock
Published 07/16/2022, 2:00 PM EDT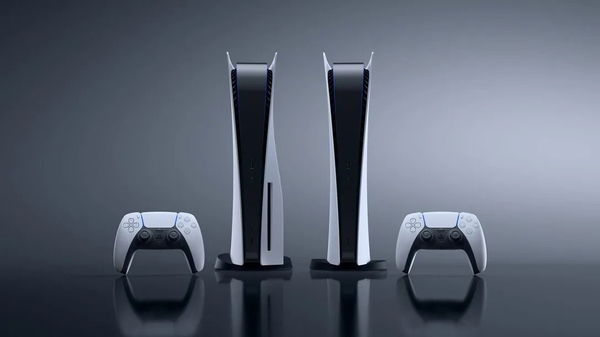 The PlayStation 5 is the latest Sony console and has a huge demand. But it's hard to fulfill the enormous demand due to the short supply. But stores like GameSpot and Best Buy are restocking the Sony game consoles for the fans.
ADVERTISEMENT
Article continues below this ad
Twitter user Wario64 informed that many BestBuy stores had restocked the PlayStation 5 in their stores. So, fans should keep an eye on the Best Buy app and at the local stores for notifications if there are stocks for the latest Sony gaming consoles.
ADVERTISEMENT
Article continues below this ad
All one needs to do to grab this opportunity is search PlayStation 5 on the Best Buy app, which will show the respective results. Then all that needs to be done is simply order the console, which might cost $500 to $600. As a safety measure, fans should also look out for the stocks in local stores just in case one doesn't get it on the app.
In order to check if the local Best Buy stores have stocks, fans have to toggle the in-store setting on and then off. It will show the results but ignore the "Sold Out" message, as it might mean the local stores have the stock but are not up for online sale. However, you can visit the local stores to buy the console offline.
GameStop also got PlayStation 5 bundle restocks
Not only Best Buy but GameStop is also restocking its stores to meet the soaring demands of PlayStation 5. However, the only catch is that the PS5 bundles sold at GameStop would only be available for the pro members. And the GameStop pro-membership costs around $14.99 per year.
ADVERTISEMENT
Article continues below this ad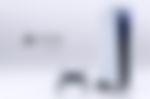 The bundles at GameStop will range from $700 to $800. All of them would include the console with the DualSense controller and a copy of Call of Duty: Vanguard. Further, fans could choose the color of their controller while buying, except for one bundle, which will have a Galaxy Purple-colored controller.
Further, the bundles would also include Sony DualSense Charging Station. But one bundle might have a Power A DualSense Charging Station. Also, two of the bundles will provide a 12-month PlayStation Plus subscription while one will have a copy of Horizon Forgotten West.
ADVERTISEMENT
Article continues below this ad
WATCH THIS STORY: The Best Horror Games Of All Time On PC, Xbox, and PlayStation
It will be a wise move if the fans keep their eyes on Best Buy and GameStop if they wish to get hands on the console. Moreover, it would also be the best time to get a PlayStation 5 as many games like God of War Ragnarok, Call of Duty: Modern Warfare II, and Marvel's Midnight Suns are set to release on this platform. Are you going to grab this opportunity and get home a brand new PlayStation 5?