"Best Team Since Jordan Years" – Dr. Disrespect Mocks Dallas Cowboys Fan TimTheTatman Following Golden State Warriors' NBA Finals Victory
Published 06/18/2022, 8:15 AM EDT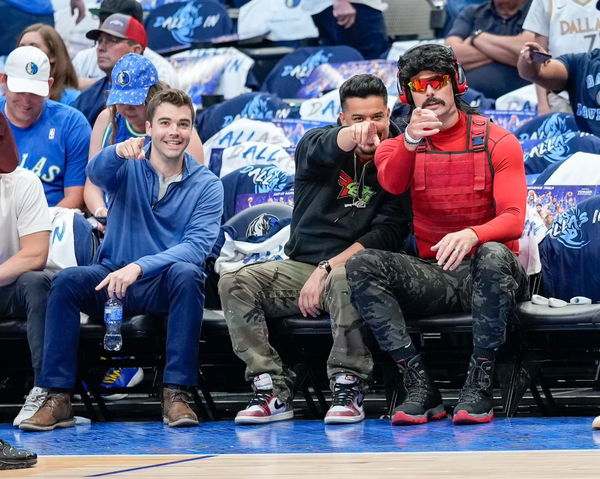 Dr. Disrespect has been a thorough conversation during the NBA this season. The hilarious tweets, the heated controversy, and exciting events that happened in the course of this time are enough to back the discussion. Now, post the last game of the NBA 2021 – 22 season, there are more updates about the same.
Dr. Disrespect had his crazy fan moment as the Golden State Warriors lifted their 7th NBA title. The Warriors clinched victory over the Celtics in the exciting six-game showdown leading by 4 – 2. Interestingly, Stephen Curry got crowned with his first-ever MVP title in a final as he performed tremendously well throughout the season. To celebrate the victory, Doc uploaded a series of tweets showcasing some Warriors goodies from 2015.
ADVERTISEMENT
Article continues below this ad
Dr. Disrespect shares a heartfelt moment as his favorite basketball team wins the title!
The Golden State Warriors thrashed the Celtics by 103 – 90. They won the last three games of the six-game showdown, allowing them to lift the 2021 – 22 season title. Apart from successfully piloting the team, Stephen Curry also led the way with a 34-point, seven-rebound and seven-assist performance. The output in the match was also his highest in the Finals, over the six games.
WATCH THIS STORY: Top-Selling PlayStation, Xbox, and Nintendo Consoles of All Time
Dr. Disrespect uploaded multiple tweets to celebrate the moment. His first post showcased some Golden State Warriors' caps with a caption, 'Time to add another one to the collection.' It was just a matter of minutes before it caught every fan's attention, as they mentioned some crucial facts. They pointed out that Doc was a devoted Warrior fan, as one of his featured caps ranged back to the 2015 season.
Later, the Warzone ace also mocked dear friend TimtheTatman as he uploaded some hilarious predictions. Tim said, "for the record, I thought the Warriors would win this game." Doc quickly replied to it, saying, "Stick to your low-budget Cowboy predictions. They don't work with the best team since Jordan years."
ADVERTISEMENT
Article continues below this ad
best team since jordan????????

— timthetatman👑 (@timthetatman) June 17, 2022
The banter took its pace as Herschel's statement left Tim baffled. He replied to the thread asking, 'best team since jordan????????' Soon the fans joined in as they expressed their opinions about the teams. But the duo had a change of topics with Dr. Disrespect asking Tim for his game schedule.  
ADVERTISEMENT
Article continues below this ad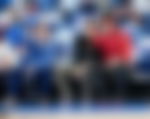 What are your thoughts about this? Did your favorite team win? Let us know in the comments section.