Bethesda Leaves Fans Breathless With Stunning the Elder Scrolls Online Teaser
Published 01/06/2022, 6:30 AM EST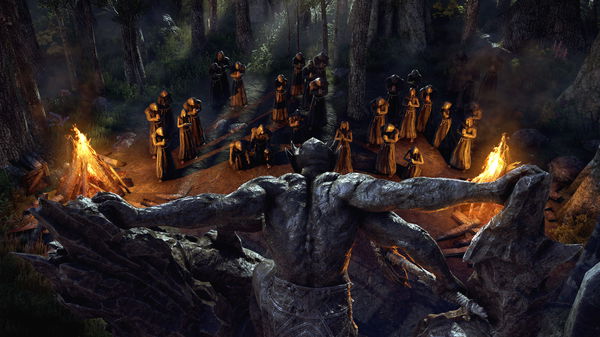 It's been few years since Bethesda Softworks launched The Elder Scrolls Online. And ever since, this game has received a lot of appreciation from the entire gaming community. In fact, looking at the increasing popularity of this game, the devs also introduced a lot of DLCs and story expansions over the last few years. And now this game is going to get another brand-new story expansion.
Moreover, the devs have released an official cinematic teaser for this brand-new story expansion. In fact, The Elder Scrolls franchise is already one of the most renowned series in the world. When it comes to this amazing online multiplayer game, no doubt this game provides a mesmerizing gaming experience. It looks like the year 2022 is going to be lots of fun for all the Elder Scrolls Online fans.
On January 5, 2022, the official Twitter handle of this game shared the news. It's been just a few hours, and this news is spreading like a wildfire.
And the devs will furthermore release more details about this upcoming story expansion on the 27th of Jan 2022 (Thursday) at ESO 2022 Global Reveal. This event is going to be live on the official Bethesda's Twitch channel at 3 PM EST/8 pm GMT. So it's recommended for the fans to monitor Bethesda's Twitch page and also link their ESO and Twitch accounts.
"MrBeast Is Falling Off!" – YouTube Star Mocks Himself as Shocking Channel Streak Ends
The Elder Scrolls Online teaser trailer, fans' reaction, and what more to expect
This announcement has sure left the fans with a lot of questions and suspense. So, the devs launched a 1-minute teaser which gives some insight into the new story expansion. Speaking of this teaser, it's just a minute long, but it does reveal some details about the game and is full of some mesmerizing and breathtaking scenes. Let's have a look at some of the fans' reactions:
No doubt these scenes reflect something big is on its way for the fans. And as of now, the devs have released no other details like release dates, file size, and more. But it's likely that the devs will release these details at the Global Reveal event. Know more about it here.
Comment down and share your views on this.