"Better Than Valosh*t": Amidst the Immense Hype for Counter-Strike 2, CS: GO Breaks Its All-Time Player Count Record
Published 03/11/2023, 2:07 PM EST

Follow Us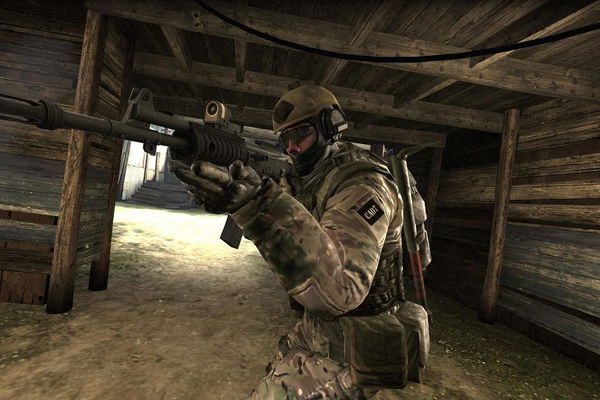 Although most people nowadays play Valorant, it seems the audience for Counter-Strike: Global Offensive hasn't died down yet. This 10-year-old game once again broke its latest concurrent player record. There has been a hike in CS: GO players since the news broke out about a major update or a potential sequel.
Global Offensive was released in 2012 and has been around since then. This FPS title went through many updates, but Valve never had to come up with a sequel. After all, CS: GO has a strong presence in the gaming community because of its popularity in the eSports scene, along with the active trade for its in-game items. But there could be a Counter-Strike: Global Offensive 2 soon.
Counter-Strike: Global Offensive breaks its concurrent player record
Last month, the first-person shooter by Valve broke its three-year-old record to set a new one after 1,320,219 concurrent players were recently recorded. But in a month since setting the record, Counter-Strike: Global Offensive has already set another record of 1,416,861 active players.
According to SteamCharts, the game saw a 1.20 percent increment in the number of active players in the last 30 days. The eSports journalist Jake Lucky shared about this new Counter-Strike: Global Offensive record. When the hype for most games dies after a few months of its release, CS: GO is still breaking records after a decade of its launch.
The rumors about a sequel might have played a role in this growth. But this is a sign that if Valve does come up with something new for the fans, then it might break many more gaming records. There are chances that many Valorant players might also switch over to this rumored Counter-Strike: Global Offensive 2.
How did fans react to this CS: GO record?
This news about CS: GO breaking its all-time record player count divided the FPS game base. There was one section of fans who are avid CS: GO fans and were happy to hear about this news. Meanwhile, some Valorant fans weren't impressed by this news and tried flexing their game's stats.
Meanwhile, some people were wondering about the rumored sequel for this 10-year-old FPS game.
Which one do you like, Counter-Strike: Global Offensive or Valorant? Let us know which is your go-to FPS game in the comments below.
WATCH THIS STORY: Best FPS games on PlayStation, XBOX, and PC.
Edited by: