BEWARE! This Vinyl Could Land You a Ban in Forza Horizon 5
Published 11/11/2021, 12:33 PM EST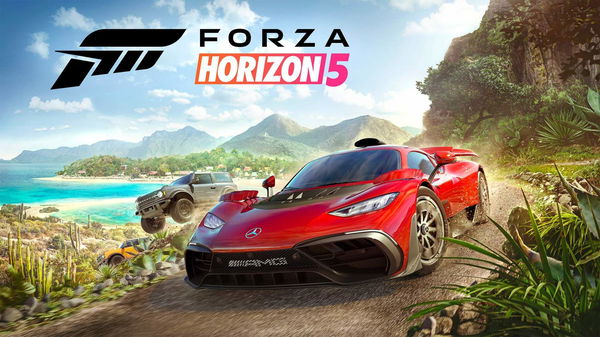 ---
---
Forza Horizon 5 is out in the market and fans are already loving it. But there are some guidelines across the game that fans must follow to have a smooth experience. On 11th Nov 2021, one fan who goes by the name of "Phenixop" on Reddit shared some news regarding Forza Horizon 5 that can save players from getting banned.
ADVERTISEMENT
Article continues below this ad
As of now, people believe that bans only apply to battle-royale games like Fortnite and Call of Duty. But, there are some guidelines that on being exploited could cause a ban in racing games as well. Chiefly, this whole issue revolves around a Vinyl/Livery that players should avoid downloading at any cost. If downloaded, it can lead to consequences.
ADVERTISEMENT
Article continues below this ad
WATCH THIS STORY – Video Game Franchises returning to console
This vinyl/livery that goes by the name of "Free Candy", if downloaded, will lead to a ban. In fact, one user shared that he created exactly the same vinyl for the same car in the above picture.
Eventually, the user received a ban for 142 hours and one player got a 1-month ban for doing the same. For the fans who don't understand why players get banned from using this "Free Candy" vinyl/livery- Actually, it's linked to real-life events when vans used to have "Free Candy" written on them.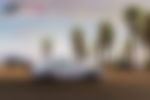 Such messaging is known to be ill-advised when it comes to a younger crowd. This is the reason why the devs condemn the use of this message. Also, in just two days of release, Forza Horizon 5 hit a player base of around 4.5 million. And a large part of these figures comprises children or players who are below 18 years.
Forza Horizon 5 guidelines: more details
Turn 10 studios who are the official developers of the Forza Horizon franchise say they follow a "three-strikes" ban system. 1st Strike leads to 7 days of suspension, 2nd Strike leads to 30 days of suspension.
ADVERTISEMENT
Article continues below this ad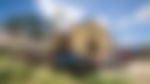 While the 3rd strike leads to a permanent ban without any suspensions. It looks like devs are very strict about their guidelines and exploiting these will not be tolerated. Go through the entire Forza enforcement guidelines to know more about it.
ADVERTISEMENT
Article continues below this ad
Comment down and let us know what do you think of this guideline?