Biggest Controversial Moments of Ninja's Streaming Career
Published 06/11/2021, 4:09 AM EDT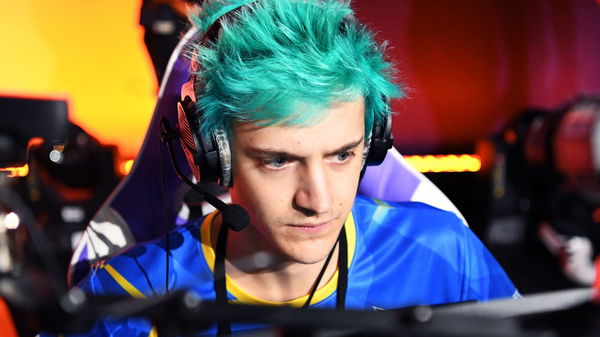 ---
---
Tyler "Ninja" Blevins is a true icon for the gaming and streaming industry who gained worldwide recognition by playing a part in Fortnite's rise to peak popularity. This is down to the combination of gaming skillset and entertaining personality he possesses. Although Ninja's journey to the top has been nothing short of a fairytale, he has also been involved in some controversy and drama.
ADVERTISEMENT
Article continues below this ad
Back in 2009, Ninja was just beginning with a career in Esports as a professional Halo player. Following his success competing for organizations like Cloud 9 and Team Luminosity, he moved on to become a streamer. It is his streaming career that has brought Tyler the majority of his success and fortune.
As a streamer, Ninja's brand and popularity grew massively with the boom of Fortnite during 2017-2018. As the Fortnite revolution took over gaming, he became the face of the streaming industry for quite a while. Blevins has also flourished on stream with games like H1Z1, PUBG, Apex Legends, and Valorant.
ADVERTISEMENT
Article continues below this ad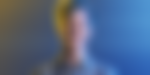 Now, at the age of 30, Ninja serves as a big inspiration for many aspiring gamers around the world. He is the most popular Twitch streamer with over 16.7 million followers and also has a successful YouTube channel with over 24.2 million subscribers. But it is also due to the heights of fame he has achieved, Ninja has drawn criticism on several occasions. Sometimes it was because of his comments, other times it was because of how he acted on stream.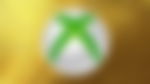 Controversial moments of Tyler Blevins
During a December 2016 stream, Ninja publicly disclosed the address of a viewer who had donated to him with a racist username. Referred to as doxing, this was an act of revealing a person's personal information online without their permission. It is a clear violation of Twitch guidelines. As a result, numerous Twitch users reported Ninja's unprofessional behavior leading to the streamer receiving a 48-hour suspension. Tyler later stated in a tweet that he deserved the penalty.
During a March 2018 stream with Matthew "Nadeshot" Haag, Ninja slipped up a racial expletive while singing '44 More' by rapper Logic. Obviously, it was an inadvertent mistake without any malicious intent. However, the word not being a part of the actual lyrics is what made for the contrasting situation.
Due to Ninja's celebrity reputation, the stumble on stream landed him in controversy and the news. He later penned a sincere apology and attributed it to using the term because of fumbling with the lyrics and getting tongue-tied.
While I am confident that most of this is a misunderstanding, I recognize that it's my responsibility to never let there be THIS kind of a misunderstanding. More than anything, I hate that any of my friends, fans, or viewers might feel disrespected. (Tweet 1)

— Ninja (@Ninja) March 29, 2018
Later in August, Ninja came under fire for his comments regarding his decision to not play with female gamers.
"If I have one conversation with one female streamer where we're playing with one another, and even if there's a hint of flirting, that is going to be taken and going to be put on every single video and be clickbait forever," he told Polygon.
The gaming community greeted the statement with scrutiny. Some held the opinion that Ninja should lead by example by helping female streamers rise to prominence rather than discriminating. Meanwhile, others respected his personal decision and understood his commitments as a married man. Ninja later responded by explaining his stance while also naming some of his favorite female creators.
Watch This Story: Most Controversial Streamers Ever
Ninja once said he could purchase an entire bank
Blevins ran into criticism again in November 2018, this time for falsely reporting a Fortnite player named IcyFive for alleged stream sniping. He even stated that he would "go out of his way" to ensure the player received a ban. However, it turned out the player didn't use illegal means to eliminate the hotshot streamer with an uploaded video as proof.
Ninja later accepted his misjudgment and apologized to the player. However, he didn't do so without pointing out how naïve people were to assume the developers would ban players just on his word.
Talk about timing when he emot3d when Ben asked. Odds were in my favor but I guess I was wrong! Good thing epic just investigates when I question a player and not ban them immediately

— Ninja (@Ninja) November 11, 2018
Epic will never ban people for no reason even if I say anything.. you assuming they do is naive. Stop playing the victim, you aren't getting banned, I am sorry. Stop milking it.

— Ninja (@Ninja) November 11, 2018
ADVERTISEMENT
Article continues below this ad
In April 2020, when Ninja used to stream on Mixer, he made the news for flexing his wealth. This was in response to haters constantly mocking and trash-talking the streamer for being a part of the former platform.
Blevins said, "Dude, I can literally purchase the bank your house is being loaned out to and f***ing foreclose."
ADVERTISEMENT
Article continues below this ad
Apart from a few minor incidents here and there, Ninja has done a commendable job of maintaining his public image and having a positive impact on his larger audience. After all, with the status of being the richest streamer comes the responsibility of being a role model for young and aspiring gamers.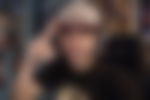 Trending Stories