Biomutant: Playstation, Xbox and PC Graphics Comparison
Published 05/26/2021, 1:48 PM EDT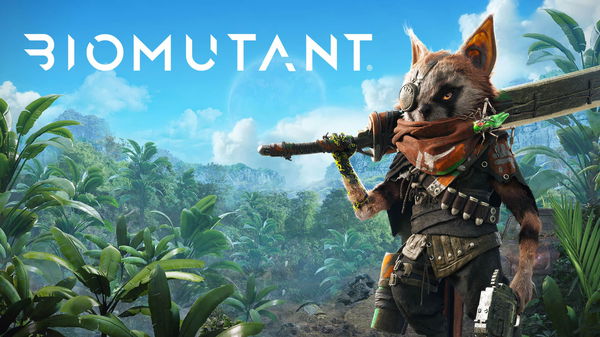 ---
---
Biomutant is Experiment 101's post-apocalyptic role-playing game. The game officially released on May 25, 2021. Biomutant allows players to customize a feline character as they adventure through the open world, defeating a variety of enemies.
ADVERTISEMENT
Article continues below this ad
Customization is one of Experiment 101's new games' strong suits. In Biomutant, players can choose the height, weight, and other dimensions of their character. You will also get to pick from one of the many weapon classes and gain a resistance ability. Biomutant stands out from similar games like Arkham Knight, Devil May Cry, and Ratchet and Clank due to the added element of martial arts combat that it possesses.
How does Biomutant run on its supported platforms
ADVERTISEMENT
Article continues below this ad
As of now, Biomutant is available on the PS5, PS4, Xbox Series X/S, Xbox One, and PC. YouTuber ElAnalistaDeBits showcased the difference in the game's performance on various platforms.
When it comes to resolution, the PC and Xbox Series X are the clear winners. Both these devices have a picture quality of 3840x2160p. On the other hand, the Xbox Series S comes in second with the PS5 placing last. Currently, the PS5 version only offers 1080p due to a PlayStation backward compatibility issue.
In a statement published on Twitter, THQ Nordic said: "Due to technical reasons, we deactivated native 4k on PS5 for the release version of the game. Biomutant is currently running at native 1080p upscaled to 4k on PS5."
The textures of the PS5 and its Xbox counterparts are pretty similar. However, the increased depth perception on the PC version makes Biomutant a sight for sore eyes. It is the ideal platform to enjoy this post-apocalyptic open world.
ADVERTISEMENT
Article continues below this ad
Loading times for the game on both Xb0x consoles are fairly similar. The Xbox Series S and Xbox Series X take 8.66 and 8.53 seconds to load up Biomutant while the PS5 takes 14.83 seconds to do the same.
Shadows are greatly enhanced and more visible on the PC version of the game. While the next-gen PlayStation and Xbox consoles do not fall short by a mile, they do not compare to a PC with the latest hardware.
Have you played Biomutant yet? Which platform do you prefer to play the game on? Let us know in the comments down below.
ADVERTISEMENT
Article continues below this ad