Black Myth- The Monkey King Inspired Game
Published 08/21/2020, 8:30 AM EDT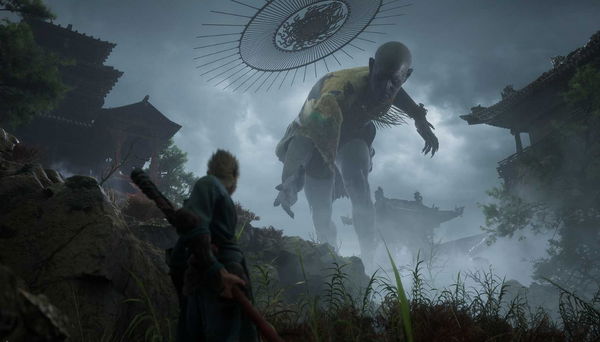 A new game trailer dropped recently and we're awestruck by its beauty. Black Myth: Wukong is developed by indie Chinese company Game Science. The 13-minute gameplay video is impressive and it already looks a potential Game of the Year contender.
A game inspired by the legendary Monkey King
ADVERTISEMENT
Article continues below this ad
Now, much of the video was in Mandarin, but the game is still under development so it is easy to understand why. From what we could figure out, Black Myth seems to be an RPG set in a world of myth and mystery. And more interestingly, the game focuses on the legendary tale of Monkey King.
If you are unaware of the character, let us shed some light on the topic. The Monkey King, or Sun Wukong, is a legendary Chinese figure, most notably a part of the 16th-century novel "Journey to the West."
The Monkey King possesses supernatural powers. He is capable of extraordinary feat and his staff has been part of the legend; something that we see extensively in the gameplay footage.
ADVERTISEMENT
Article continues below this ad
Sun Wukong is a skilled fighter and can transform into various animals. He transforms into an insect in the trailer. Furthermore, even his hair has magical properties, which allow him to duplicate himself; another ability we see him use in the footage.
The game looks and feels worthy of comparison to the likes of Sekiro: Shadows Die Twice and Ghost of Tsushima. Made on Unreal Engine 4, this might just be the title the gaming community wants.
On their official website, the studio mention that they're short of people and that is one of the major reasons why they chose to release the gameplay footage early. They wish for talented developers across the globe to join them to further polish and finish the project.
ADVERTISEMENT
Article continues below this ad
They also mention that the Black Myth: Wu Kong will be available for PC, consoles, and cloud platforms that can run the game smoothly. While there is no official word yet, they do mention it won't be too long before the game releases. Once they are satisfied with the product, they'll make arrangements to launch it.
Indie developers whipping up a game of such potential goes to show what the future of gaming could hold. We sincerely hope Game Science get the right people on board and get it ready in time.