Black Ops Cold War: Top 3 Weapon Classes to Rule the Mid Season Meta
Published 01/21/2021, 11:39 AM EST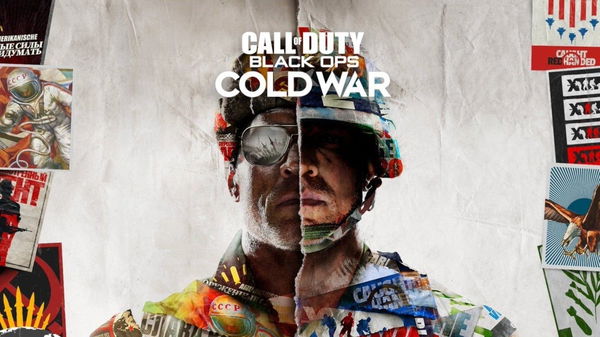 ---
---
The mid-season update has revamped Call of Duty: Black Ops Cold War by introducing weapon balance and additional content. Players will need to fine tune their class setups as Black Ops Cold War continues to grow. Developers have once again tweaked the game to make even the less popular weapons a viable choice.
ADVERTISEMENT
Article continues below this ad
Activision clearly aimed at reinventing the wheel that previously only showcased a few types of weapon classes ruling the game. The latest patch has brought forth some nerf and buff that could force you to explore the armory.
Here is a complete guide for players who are looking to refine their weapon classes to fit the mid-season meta.
ADVERTISEMENT
Article continues below this ad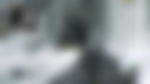 Black Ops Cold War weapon guide for the mid-season update
The mid-season update has certainly broken the monotony of a few weapon classes. The player base will now have to rethink weapon composition that can synergize with the entire kit, including perks.
So without further ado, let's jump right into the guide for weapons and classes that you should build in order to stomp your opponents in the multiplayer mode.
Stoner 63 LMG and Hauer shotgun to assault like a juggernaut
This combination is probably unheard of in the community as a majority of the player base doesn't consider LMGs as a viable option, let alone using it as a primary weapon. They are usually better suited for Battle Royale games as opposed to the multiplayer game mode.
So it may come as a surprising choice, even though LMGs are clunky weapons that can slow you down. Regardless of the shortcomings of the entire class, Stoner is a unique weapon that simply cannot be overlooked.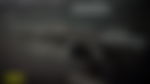 Stoner 63 offers an astonishing rate of fire that can deliver a killing blow with an easy recoil pattern. It can take care of enemies in mid to long-range encounters conveniently, although it is less effective in close range fights.
In terms of attachment for Stoner 63, you can use Milstop Reflex coupled with Infantry Compensator for reduced recoil. Attach 21.8 Task Force Barrel, Field Agent Grip, and SAS Combat Stock to further enhance its power.
Therefore, the gun requires a shotgun like Hauer as a secondary weapon to cover its shortcomings. Hauer is a powerful weapon that can take out enemies with just a single burst in close range, making it a perfect sidearm for the LMG.
In case of the shotgun, you should use Infantry V-Choke Muzzle, 21.6 Reinforced Heavy Barrel, Swat 5MW Laser Sight, 6 Rnd Tube Magazine, and the final attachment should be the Marathon Stock.
Ak-74u SMG and Gallo Shotgun for the light speed gameplay
Ak-74u is arguably the greatest SMG in Call of Duty history, as its performance is far superior to its peers. This gun will always be viable regardless of the nerfs because of its insane versatility. It can take care of enemies at most ranges, except for extensive range combat, as it's meant to be used for close engagements.
It has exceptional firepower and has one of the best, if not the best, rate of fire in the SMG class. It is meant for players who love mobility and enjoy fast-paced gameplay instead of holding a single position.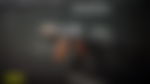 Pair the AK-74u with Spetsnaz Compensator, 10.3 Task Force Barrel with Spetznas Grip, and VDV 50 Rnd Fast Mag. Do not equip a stock for this weapon as it will end up hurting the weapon more than it would aid it.
Now, given the fact AK-74u is an SMG, you are bound to run out of ammo owing to the high fire rate. In those tricky situations, you will need the trusty Gallo shotgun with you. This shotgun compliments AK-74u incredibly well, being a fully automatic weapon. Few shots from this gun should take care of any tricky situation in close quarter combat.
In case of the shotgun, go with Swat 5MW Laser Sight, 9 Rnd Tube, 21,4 Reinforced Heavy Barrel, Serpent Wrap. and Marathon Stock.
AK-47 Assault Rifle and Street Sweeper Shotgun to assert dominance
AK-47 needs no introduction or explanation, the gun's name speaks for itself. It has been ruling not just Call of Duty franchise, but many other titles throughout gaming history. This weapon is just the greatest in every aspect imaginable, and no amount of nerf can hurt this beastly rifle. So it is not surprising to find this weapon sitting at the top.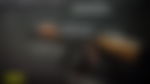 In terms of attachments for AK-47 it is quite similar to its SMG variants, starting with Spetsnaz Compensator, 18.2 VDV Reinforced Barrel, Spetznas Grip, and KGB Skeletal Stock. Don't attach any sights for this assault rifle, as its Iron Sight performs way better than its peers.
Let's talk about the Street Sweeper, this shotgun relies on your accuracy and it does pack a mean punch which compliments the AK-47. The only downside would be the over the top reload time that you have to endure.
For the Street Sweeper use Infantry V-Choke Muzzle, 13 Reinforced Heavy Barrel, Swat 5MW Laser Sight, Stagnag 18 Rnd Drum Mag and Marathon Stock. The 18 Rnd Drum Mag is probably the most important attachment for this weapon, as it will ensure that you don't have to reload the weapon often.
ADVERTISEMENT
Article continues below this ad
Perks and Grenades
Pair all your weapon classes with the combination of these lethal and non-lethal grenades because they work with pretty much everything. Equip Stimshot, Semtex and Field Mic for all your classes with no hesitation, as they will provide both defensive and offensive options.
In case of perks, use the greed option to equip two perks from each category, as it will unquestionably enhance your performance in the game. Equip Flak Jacket, Tactical Mask, Scavenger, Quartermaster, Ninja, and Ghost, this combination works with every single weapon class.
ADVERTISEMENT
Article continues below this ad