Bungie Looks to Fix The Destiny 2 12-Man Raid Glitch Soon
Published 03/07/2021, 6:20 AM EST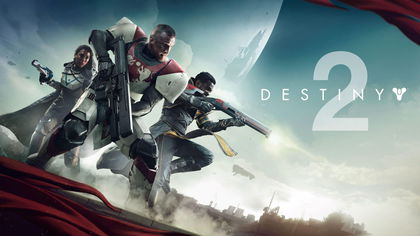 ---
---
Destiny 2 is an MMO first-person shooter video game developed by Bungie. The game hit the market in August 2017 and was an instant hit. While the first entry of the series was also a decent release, most players like the sequel better.
ADVERTISEMENT
Article continues below this ad
Destiny 2 has encountered many difficulties with some major flaws cropping up right after release. Like most other shooter games, Destiny 2 faced its fair share of overpowered weapons and exploits. This made the PVP frustrating, but soon enough, Bungie rolled out updates that balanced the meta.
Now, after 3 years of release, Destiny 2 players have found a bug. However, unlike most bugs and glitches, this one is anything but infuriating. In fact, players are enjoying the bug rather than being bothered by it. And the best thing? Bungie is all cheerful about players exploiting it to have fun, and they are in no hurry to fix it!
ADVERTISEMENT
Article continues below this ad
Destiny 2 12-player raid glitch
Content creator Scrub first made a video explaining how to activate the 12-player raid glitch and gave credit to Alex for discovering it. The trick works for both raids and Dungeons and Nightfalls. The bug simply needs perfect execution to be exploited.
The leaders of two Fireteams need to be ready to launch the activity by opening the menu. The leader of the first team needs to launch the challenge. When the timer on his screen hits 2 seconds remaining, the leader of the second team needs to hit the launch. And that's it!
After a glitch screen at zero, 12 players of both teams will find themselves in a challenge lobby meant for 6.
Bungie's senior community manager, mg04, showed his awareness of the bug in the tweet below:
Bungie responds to the bug
Bungie releases a weekly community blog to update fans around the happenings in their favorite games. This week's blog, dated March 4, acknowledged this Destiny 2 bug, stating that the team is in no hurry to fix it. In fact, Bungie also stated that players "are free to party up until the fix goes live."
ADVERTISEMENT
Article continues below this ad
They also add a friendly reminder that the players might experience some issues while using the bug since the team did not originally design the game to execute a 12 people lobby.
"The big buzz around the community this week has been players finding out a way to cram four fireteams in activities meant for one. We've been watching the 12-player raid hype and are glad you're enjoying yourselves.
"We aren't rushing out a fix for this and it's totally fine if you want to try it out and have some fun. Just keep in mind that we didn't create these activities expecting a clown car of Guardians to roll up, so you may experience some weirdness."
ADVERTISEMENT
Article continues below this ad
More than the fun glitch itself, the developer's cheerful response shows one reason Destiny 2 is such a hit. So, enjoy the bug as long as it is around.