Call of Duty Black Ops Cold War: Best Multiplayer Maps in Season 4
Published 08/07/2021, 12:16 PM EDT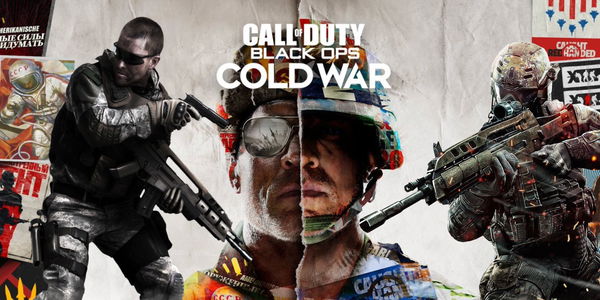 As a first-person shooter, the Call of Duty franchise has produced some of the most competitive and enthralling maps. Typically following a three lane map-system, Call of Duty's developers have worked on all kinds of arenas for players to compete in. This includes futuristic locations from Infinite Warfare or historic warzones like in Modern Warfare. Here are some of the top multiplayer maps currently available in Call of Duty Black Ops Cold War Season 4.
Highjacked
One of the most beloved maps from Black Ops II made a return to the franchise with the Season 4 update. The map is set on a boat in the middle of the ocean. Furthermore, there are three levels of fighting which increases the pace of the game and requires you to be alert at all times. It is currently available in the 6v6 and 12v12 game modes. One of the major problems that still exists with this map is that of spawn trapping when the teams are not balanced.
ADVERTISEMENT
Article continues below this ad
Watch this story: Video Game Franchises returning to consoles
Rush
Activision put a colorful spin on things when they introduced a new paintball themed map in Season 4. Rush, is another small Black Ops two map which was released to celebrate the mid-season update. "Joining the 6v6 Multiplayer map rotation for free as part of Season Four Reloaded in Black Ops Cold War, Rush promises a fast and highly tactical combat experience." It features splats of paint and other obstacles that will take players by surprise.
Nuketown '84
ADVERTISEMENT
Article continues below this ad
We have always heard that saying "if its not broken, don't fix it." Call of Duty has taken this quite literally with the Nuketown map as it has made its way into most of the titles. Nuketown is an action packed map with three lanes all converging into the battlefield in the middle. Most players enjoy the map as it provides a feeling of familiarity as compared to newer maps.
With Call of Duty Season 5 on the horizon, it wont be long before we get some cool new maps to try out. What is your favorite multiplayer map on Black Ops Cold War Season 4? Let us know in the comments down below.
ADVERTISEMENT
Article continues below this ad