Call of Duty Black Ops Cold War Brings Massive Overhaul to Weapon Attachment With Recent Update
Published 02/27/2021, 10:37 AM EST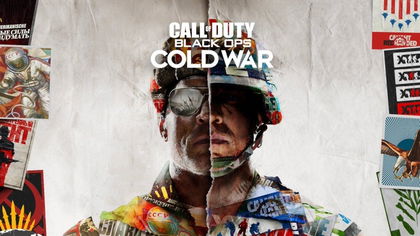 ---
---
The new massive update for Call of Duty Black Ops Cold War has revamped the way attachments work. Previously, these weapon modules did not work as their information suggested. As a result, it created a meta that relied on weapon's prowess instead of weapon mods. It seems like the developers have finally gotten a grip of things and have worked out a brand new update. This patch has now made the attachments viable by rolling out a hotfix to address the malfunctioning items.
ADVERTISEMENT
Article continues below this ad
Players will have to make serious adjustments to their loadouts, as this update will surely change the meta.
ADVERTISEMENT
Article continues below this ad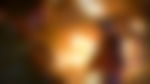 Weapon attachment will finally work the way they are meant to in Call of Duty Black Ops Cold War
Raven Software has also rolled out an important hotfix to Agency, GRU and Warped Suppressors. These attachments along with many others will see a complete overhaul. This will now enable them to reach their maximum potential. Naturally, some weapons will become the meta guns while some might fall off drastically. Here is a complete list of weapons and attachment that have been tweaked in this massive weapon attachment update of BOCW.
Rifle attachments
Raven has introduced major changes to the meta defining weapon FFAR. Players would run the pivotal Agency Suppressor attachment on every single weapon in the title. This attachment has been a prominent choice for FFAR as well, but now it has been tweaked. The developers have added a much needed damage drop off with reduced bullet velocity and range. This will certainly serve as a massive change that could throw the attachment out of the meta.
The patch has also tweaked the popular muzzle attachments, opening up a lot of options. Barrel attachments have seen some new nerf starting with the popular choice Task Force Barrel that will now hurt weapon control while providing better stability and range. Players will find minor tweaks to various barrels, forcing the player base to explore their options.
Laser sights and grips
Laser sights never really offered much to rifles aside from everyone's favorite 5MW laser sight. The new changes will allow them to offer some help when hipfiring by improving accuracy. The under barrel grips of the rifle have seen some major changes as well. Now, these attachments will offer enhanced movement speed and improve hip fire accuracy. After these tweaks, the best in slot choice would be grips like Field Agent that can offer horizontal recoil and vertical recoil control.
video source: WhosImmortal
ADVERTISEMENT
Article continues below this ad
Ammunition and Rear Grips of Call of Duty Black Ops Cold War
Post update, the fast mag might find their place in the meta, as opposed to their older self. These attachments were counterintuitive on some weapons, but now they should do what their name suggests. The entire Rear Grip attachments were mostly useless. The community had largely discarded these items, but all that is going to the change. The patch notes suggest Rear Grips will find an elaborate use after the recent tweaks.
So there you have it, the entire list of changes that were introduced with the latest update for Black Ops Cold War. The nerf and tweaks to certain weapon mods will definitely reshape players' loadouts while also opening newer options.
ADVERTISEMENT
Article continues below this ad