Call of Duty Black Ops Cold War: How to Unlock and Use the New Hard-Hitting Sniper Rifle
Published 04/01/2021, 2:06 PM EDT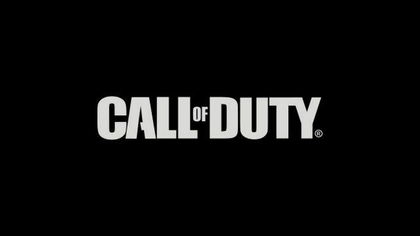 ---
---
The latest season 2 reloaded update in Call of Duty: Black Ops Cold War arrived on March 31. The new update brings new maps, game modes, weapons, Warzone, and Zombies content.
ADVERTISEMENT
Article continues below this ad
"With CIA Special Officer Russell Adler still M.I.A. and Armistice attempting to contain the spread of an unknown threat within Verdansk, there's no better time for Season Two of Call of Duty®: Black Ops Cold War and Warzone™ to receive some reinforcements."
According to their blog post, the franchise will be adding a new sniper-rifle to players' arsenals. The weapon is called the ZRG 20mm and is described as a sniper rifle "built to excel in extremely long ranges. Operators will appreciate its fast reload speed and its ability to eliminate enemies with a single shot to the head, chest, or shoulders."
ADVERTISEMENT
Article continues below this ad
While the post mentions that the weapon can be unlocked by completing its subsequent challenges or by acquiring the "Jackpot Sniper" bundle, featuring a Legendary new sniper rifle Weapon Blueprint, some players have mysteriously received the weapon for free in their accounts.
How to use the latest sniper in Call of Duty Black Ops Cold War
YouTuber RaidAway was able to get his hands on one such account. The creator posts Call of Duty-related content daily and currently has 1.24 million subscribers.
From his gameplay, we can take away that the major strength of this sniper is its damage. It is a guaranteed kill if you hit your opponent above the chest. Thus, unless you are aiming for your opponent's legs, you will not get any hit-markers.
ADVERTISEMENT
Article continues below this ad
Despite its hard-hitting nature, this sniper is held back by its slow reload and aim-down-sight time. After one shot, it takes about two to three seconds before you can shoot again. As a result, you will be vulnerable to opponents during this time.
This gun will be best utilized on bigger maps and in slower game modes, like Search and Destroy. I would mainly stick to this gun if I wanted to locate opponents and play a stealthy sniping role. However, if your aim is to get some clips and quad-feeds, you should steer clear of this one.
Have you been lucky enough to receive the ZRG 20mm in Call of Duty? If so, how are you liking it? Let us know in the comments down below.
ADVERTISEMENT
Article continues below this ad