Call of Duty Black Ops Cold War Playlist Update and Dead Wire Buff and PlayStation Exclusive LTM in Zombies Patch Notes
Published 05/20/2021, 4:41 AM EDT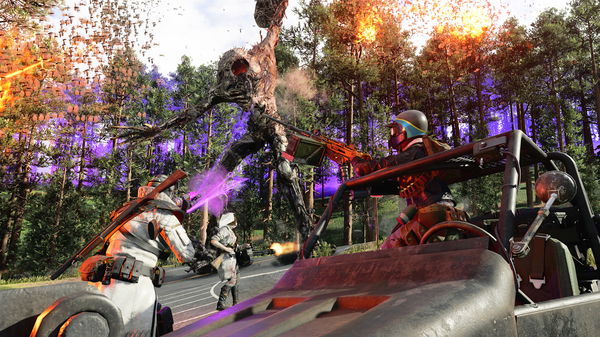 ---
---
Call of Duty Black Ops Cold War has posted a massive playlist update. This update comes with the new 80s Action Hero event. This event will see the introduction of two extremely popular movie assassins: John Rambo and John McClane. As the two Johns make way into the 1984 backdrop of BOCW, they bring a lot more changes.
ADVERTISEMENT
Article continues below this ad
Many fans have already sneaked a view of the new Operators. While Activision expects an enormous rush to buy the new bundles, there might be some tiny issues. On Twitter, some complained that the look of the characters just did not live up to the expectations.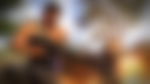 ADVERTISEMENT
Article continues below this ad
Some also are of the opinion that both Rambo and McClane needed original voice lines dubbed to the game. This means asking Sylvester Stallone and Bruce Willis to do the fresh voice lines for the game. It might be too much to ask from a billion dollar video game studio but there will always be some people nitpicking. We will just have to do with the ripped audio lines from the movie.
In other news, there is a new pistol in the game, the AMP63 machine pistol. Players will definitely be in a rush to unlock it, so beware of the crowded playlists. The Baseball Bat will also release later this season, but Treyarch has not attached a date on it yet.
Here is the new playlist to look forward to today.
'80s Action Heroes
 Die Hardpoint
 Standoff 24/7
Duga (MP)
Multi-Team Elimination
Cranked 2: No Time to Crank
New Outbreak content
New Dead Ops Arcade 3 bonus map
Onslaught Standoff
Onslaught Mystery Munitions LTM New Zombies LTM and Dead Wire Tier V buff in Call of Duty BOCW
Along with playlist update on Black Ops Cold War, new content is coming to Zombies too. Furthermore, players will finally see a buff to the popular ammo mod, Dead Wire. Besides Brain Rot and Shatter Blast, Dead Wire was the go-to mod in situations of crowd control. Tier V of this mod got a damage reduction which made it incapable of killing enemies, ever after stun and lock. Treyarch has buffed the mod again and also increased the ammo count of the Ray Gun.
ADVERTISEMENT
Article continues below this ad
In Zombies, we've re-buffed Dead Wire Tier V to ensure it kills any normal zombies that it stuns, and we'll be bringing the Ray Gun's ammo counts back up soon (standard at 20/80, Pack-a-Punched at 40/160).

We've also updated the weapon model for the "Black Inknife" Blueprint. 🗡️ pic.twitter.com/eZ2IGQL8tK

— Treyarch Studios (@Treyarch) May 19, 2021
Finally, there is also a new limited time mode to look out for. Onslaught Mystery Munitions LTM is live under the Onslaught playlist. However, this mode is only available for Call of Duty players on PlayStation. Call of Duty BOCW Standard Edition is available in the PlayStation Store for $59.99.
ADVERTISEMENT
Article continues below this ad