Call of Duty Black Ops Cold War to Reportedly Get Massive Open-World Zombie Mode in Season 2
Published 02/18/2021, 12:21 PM EST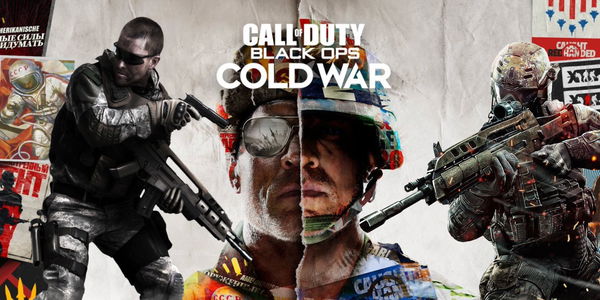 ---
---
Activision has mistakenly revealed the trailer for a new Call of Duty Zombie mode that is in development. The gaming studio did not intend to release the trailer just yet, and the content of the teaser sent shock waves through the community.
ADVERTISEMENT
Article continues below this ad
The Zombie mode came to the Call of Duty franchise as a mere bonus level with Call of Duty World at War. This paved the way for the Black Ops franchise to create a dedicated mode for the undead nazi zombies. This game mode alone has a dedicated community, and this fanbase spends countless hours unraveling its mysteries.
Now the gaming studio has unintentionally revealed a trailer showcasing a new game made called 'Outbreak' for a zombie. The mode will feature a massive open world, riddled with undead beings that will capture every zombie fan's imagination.
ADVERTISEMENT
Article continues below this ad
Call of Duty Black Ops Cold War to get a new game mode for zombies
This trailer was accidentally uploaded to the official website and the developers quickly rolled it back, after realizing their mistake. According to the video game enthusiast Okami, the trailer stayed on the website for over 30 minutes, and its contents are surely going to revamp the zombie experience.
ADVERTISEMENT
Article continues below this ad
Call of Duty franchise largely focuses on providing a sandbox-styled gameplay experience with its titles. But owing to the ever-growing popularity for open-world titles and the Battle Royale genre, it had to make adjustments. The rebooted storyline of Call of Duty Modern Warfare was created keeping these aspects in mind. It brandished massive multiplayer maps and a dedicated Battle Royale game 'Warzone'.
Fans flocked to this title in massive numbers, turning it into a profitable project overnight. Now Treyarch is about to dip its toes in the open-world genre with this secret game mode. Fans will finally get to roam inside an open environment to experience Call of Duty zombies under a unique light.
The community has pondered about the possibility of playing zombies mode outside of the limitations of sandbox for years. If the accidental leak turns out to be true, then Season 2 will probably become its biggest update yet.
ADVERTISEMENT
Article continues below this ad