Call of Duty Cold War to Introduce Shooting From Driver's Seat
Published 09/16/2020, 2:27 PM EDT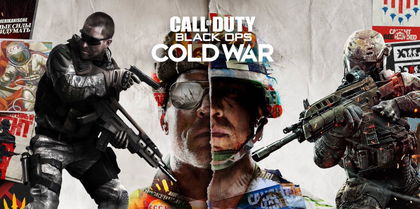 ---
---
Remember this picture of Frank Woods doing rounds before the Call Of Duty Cold War multiplayer reveal?
ADVERTISEMENT
Article continues below this ad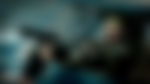 Little did we know that this picture gave more information rather than being just a cinematic poster. Earlier today it was revealed that players could shoot from the driver's seat in Cold War.
ADVERTISEMENT
Article continues below this ad
This piece of news does not adhere to Warzone, as many would assume. Cold War Multiplayer will have vehicles, as was revealed earlier this month. That itself is a first for the COD franchise.
Now we see the game mechanics also changing with these new additions. Tony Flame revealed this information on Twitter today.
As long as you have your Driver's License, then you can shoot from the Drivers seat of Jetski's, Snowmobiles, and Motorcycles in 1st person while moving. #BlackOpsColdWar

— Tony Flame (@Tony_Flame) September 16, 2020
We are yet to see any visual gameplay of this feature in the game. It seems like at the moment this feature is limited to jetskis, snowmobiles, and motorcycles.
It is unknown whether this feature will be available in Warzone. Warzone has been more acclimatized to vehicles in the COD universe. It is expected this will happen with the Cold War transition Warzone will receive with the game launch.
Up until now, drivers could not get into any action while maneuvering the vehicle. In fact, the addition of vehicles in Multiplayer with this feature will demand some intelligent gameplay to adapt.
This bit of news comes with Treyarch adding a variety of new vehicles to Cold War. Apart from the ones mentioned above, boats and tanks are also coming to Multiplayer. A number of kinds of vehicles are expected to be included when the game finally launches in November.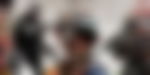 New Call of Duty perk or wildcard?
What might seem like apparent humor might also be the name of a new perk in Cold War. Many are of the opinion 'Drivers License' is a new perk. In a bid to activate a player's ability to shoot from the driver's seat, this new perk will have to be added to the loadout.
ADVERTISEMENT
Article continues below this ad
Another theory states this will be a DLC added to the game in exchange for COD points.
ADVERTISEMENT
Article continues below this ad
More information about this will be available once the game releases to the public on October 8th.