Call of Duty Insider Leaks Eight New Vehicles For Warzone
Published 04/10/2021, 7:30 AM EDT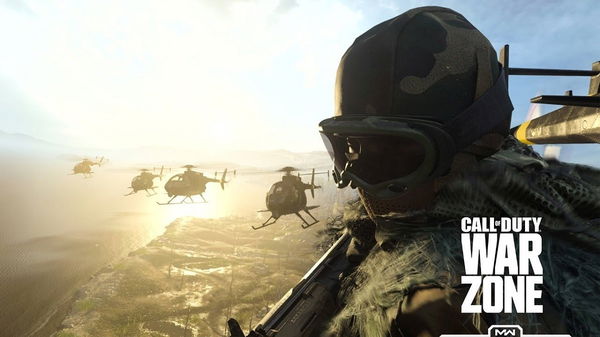 ---
---
There are a lot of rumors around the fabled nuke event that is supposed to happen in Warzone, soon. However, a Call of Duty insider has leaked the possibility of new vehicles coming to the game. The Call of Duty Black Ops integration with Warzone will go one step forward with this update.
ADVERTISEMENT
Article continues below this ad
The merger between the latest title and the Battle Royale added all the weapons to Verdansk. The new leak suggests eight new vehicles are coming to Warzone from the Black Ops Cold War universe.
Warzone has not seen any new vehicles for quite some time. Raven Software added a mini gun mounted chopper, but it proved to be more troublesome than helpful. It was removed from the game twice because of invisibility glitches.
ADVERTISEMENT
Article continues below this ad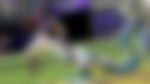 Eight unfamiliar vehicles for Call of Duty Warzone
Leaker ZestyCODLeaks posted a few codes that show names of unused vehicles in the game. Most of the vehicles have code names, however, players will be able to guess what the respective vehicle is from the coded attribute.
🚨UPCOMING WARZONE VEHICLES🚨

"Enter Big Bird" ✅
"Enter Police Car" ✅
"Enter Box Truck" ✅
"Drive Medical Transport"✅
"Enter Pickup Truck"✅
"Enter Van"✅
"Enter Personel Transport"✅

These COULD be coming with the new map!

Like & Retweet👀🔥 pic.twitter.com/535Jv9CQME

— Zesty (@ZestyCODLeaks) April 7, 2021
If you check the codes minutely, they all have 'enter' and 'drive' command, meaning all the vehicles are functional and navigable. In a map as big as Verdansk, new vehicles are always a welcome change.
Below are all the coded names of the upcoming vehicles in Warzone:
Big Bird
Police Car
Box Truck
Medical Transport
Pickup Truck
Van
Personel Transport
Light FAV
More discussion along these lines has suggested that 'Big Bird' might be a new chopper, and 'Personal Transport' may refer to armored vehicles to carry full squads across the map. In fact, some believe the 'Light FAV' is actually the mini gun mounted buggy that we see in the BOCW trailer.
🚨UPCOMING WARZONE VEHICLE🚨

I was originally told that a "Light FAV" was coming to Warzone soon by @VanguardIntel.

In the latest update, I found a preview image of the vehicle!

It looks to be the Dune FAV from the Cold War MP Trailer, but with a mounted MG!

— Zesty (@ZestyCODLeaks) April 9, 2021
ADVERTISEMENT
Article continues below this ad
However, none of these informations have any objective credibility and might never even come to the game. Still, the advent of a new map in Warzone, the re-design rumors, all suggest a big change is coming to the game.
Since the 1980s makeover of Verdansk is close, there is a chance all of these vehicles will sport a retro look. We do not know any fixed time for the arrival of these vehicles, but they will probably launch with Season 3 of Warzone and BOCW.
ADVERTISEMENT
Article continues below this ad