Call Of Duty King Reigns in Alpha Gameplay Showdown
Published 09/10/2020, 12:58 PM EDT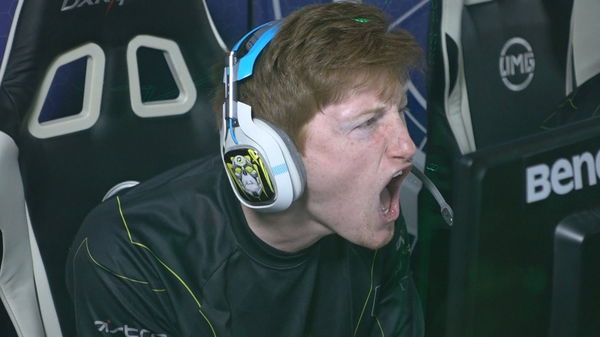 ---
---
The Call Of Duty: Black Ops Cold War multiplayer reveal event took place yesterday. The event focused on showcasing the newest elements inside of the upcoming Black Ops title. Further, it revealed actual gameplay in the alpha build of the game, which was in fact, a showdown between COD pros and content creators.
ADVERTISEMENT
Article continues below this ad
The multiplayer reveal also showcased three new game modes. VIP Escort, Combined Arms, and Fireteam. During the gameplay showdown, Combined Arms Domination and VIP Escort were heavily focused upon. The description of the VIP Escort mode sounded promising and fun at first glance. Yet after six hours of gameplay experience, many opined that it did not live up to expectations.
After 6 hours of playing Call of Duty: Black Ops Cold War:

-AK74u is the best weapon
-Sniping is INSANELY good/fun
-VIP Escort isn't great
-Moscow/Miami are solid maps
-Scorestreaks through death is interesting
-I'm better than Scump

Overall, excited for beta.

— Jack "CouRage" Dunlop (@CouRageJD) September 9, 2020
ADVERTISEMENT
Article continues below this ad
Additionally, there were allegations that the game mode wasn't all that 'brand new' anyway.
But for the King of Call Of Duty, any of this did not matter. Seth 'Scump' Abner of the Chicago Huntsmen was one of the participating pros. And with every game that he played, Scump only seemed to get better. It did not matter to him who he was playing against, as he rose to dominate in every single map.
Read: Call of Duty Black Ops: Cold War- Community Reacts to Zombies Teaser
Scump destroys pro lobby in the first Call Of Duty Cold War gameplay
Fresh out of the Call Of Duty League, it looked as if coming third this year had hit the King hard. Therefore, he seemed determined to make a comeback in the next era of Call of Duty.
Almost instantly after the reveal was over, Twitter became all about Scump.
For a professional COD player who does not take streaming seriously, Scump put many regular content creators to shame yesterday with over 70 thousand concurrent viewers.
Even Courage seemed to go back on his words after the reveal gameplay was over.
If I block Scump, then does that stop him from being in my lobbies?

Asking for a friend.

— Jack "CouRage" Dunlop (@CouRageJD) September 9, 2020
Just the first day in the Cold War MP lobby and Scump already had people raging for being the best.
ADVERTISEMENT
Article continues below this ad
Nonetheless, it was golden to watch one of the best COD pros ever to dominate a new game in this fashion. Now we can only expect more and more out of the King when the game finally releases. It will be a treat to watch him play these maps again in the second edition of the Call of Duty League.
ADVERTISEMENT
Article continues below this ad
As of now, we await the beta release for more gameplay videos. Black Ops: Cold War releases for public beta on October 8 for PS4 and it is available for pre-order only.
Watch the multiplayer reveal trailer below.
Trending Stories