Call of Duty League: Optic Defeats Empire in Final Match of Stage 2 Group Play
Published 04/05/2021, 11:43 AM EDT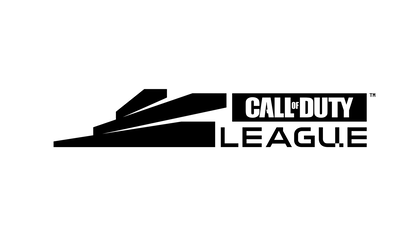 ---
---
While the world gets ready to welcome Season 3 of Black Ops Cold War later this month, sparks are flying in CDL. Call of Duty League 2021 is bringing out unexpected results and incredible match ups.
ADVERTISEMENT
Article continues below this ad
Yesterday, Optic Chicago faced Dallas Empire for the second time in the tournament. They had previously matched up during the Stage One Major. Their rivalry is quite old and many in the community term this match-up as the 'eClasico'.
As it happens with heavyweight contenders like these two, most series go on to a 5 match bout. That is exactly what happened in both the 2021 match-ups between Dallas and Optic, much to the entertainment of the viewers.
ADVERTISEMENT
Article continues below this ad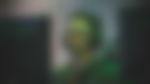 In Stage One Majors, Dallas steamrolled over Optic, winning the series 3-2. However, the result of yesterday's bout was much different. Optic rose to the situation and pushed Dallas down to the third place in the Stage 2 Group Play match-up.
This resulted in a second place for Optic and Dallas are down to third ahead of the Stage Two Major. If Dallas had won the series yesterday, they would have been top seed, and earned a first-round bye in the Major.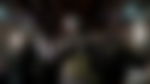 Call of Duty League: Optic vs Dallas final match breakdown
The series started off with Moscow Hardpoint. Dallas had an impressive record in Hardpoint all over the tournament, winning six maps out of seven. They increased their lead to seven wins after upsetting Optic, who tried their best with a 250-244 win.
However, Optic was quick to retaliate and even up the series. Though both the teams had problems with Search and Destroy, Optic secured the win convincingly over Dallas.
Empire bounced back just in time to clinch a lead in the series by winning Control Checkmate 3-2. It was a hard fought game and Optic have been very consistent in Control, winning their first eight maps in the mode.
However, Empire struggled to keep up with their Hardpoint consistency and Optic won the next map to force a tie-breaker.
Both the teams had struggled in Search and Destroy in the tournament. However, Optic again rose to the situation at hand and clinched the series 3-2 by winning the last map. The dominated from the beginning and veterans, FormaL and Scump, stepped up with 17 kills in 6-1 victory.
Crimsix congratulated Optic on the win, in a very unconventional manner.
GG's Optic! Empire PSA here, we will pay for SND lessons!

If you think I shot Optic players bodies, you are mistaken. It's was most likely pre-firing and I have more respect for them as individuals than any of you wannabe dickwads who roast your own team to a pulp when they lose

— Empire C6 (@Crimsix) April 5, 2021
ADVERTISEMENT
Article continues below this ad
Dallas face New York Subliners next in the Stage Two Major. Optic will go on to face Toronto Ultra in their next Major match. The  $500,000 Stage Two Major begins at 3 PM CT on April 7.
ADVERTISEMENT
Article continues below this ad