Call of Duty Mobile Introduces 'Super Soldiers' Rambo and McClane With All New LTM
Published 05/21/2021, 11:07 AM EDT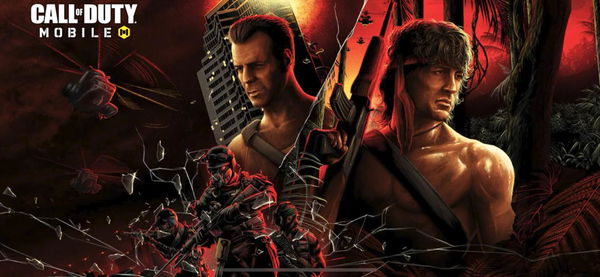 ---
---
Call of Duty Mobile along with Black Ops Cold War and Warzone started the new 80s Action Hero event today. This event sees the introduction of John Rambo and John McClane in all the titles. In CoDM, players can purchase both the Operators from the store today. In the bundle section you will find the Rambo Bundle and the Die Hard Bundle.
ADVERTISEMENT
Article continues below this ad
Both the bundles come with various other epic items, including items exclusively for Battle Royale. Here are all the items you can purchase in both the bundles.
Rambo Bundle
ADVERTISEMENT
Article continues below this ad
Rambo Operator
Ak-47- Life and Death
Chopper- Become War
Knife- Rambo's Knife
Parachute- Ambush
Avatar- John Rambo
Calling Card- A War You Won't Believe
Smoke Grenade- Guerilla
Tank- Last Stand
Frame- Rambo Frame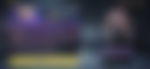 Die Hard Bundle
John McClane Operator
QQ9- Monkey in the Wrench
AGR 556- Volkfrei Issued
Renetti- Survival Essential
Parachute- 40 Stories High
Avatar- John McClane
Calling Card- Twelve Terrorists. One Cop.
Frag Grenade- Ho Ho Ho
Antelope A20- Nakatomi Security
Frame- Die Hard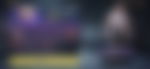 Call of Duty Mobile recently released a massive update for Season 4. This updates includes weapons tuning and new maps. All the new content will come live once Season 3 is over, which it will be in like 7 days.
However, players can notice the new opening screen background. Another notable change is map selection in rank. Players can now vote between two maps before the start of a match. The map that gets the higher number of votes among the total of 10, will be the map for the game. This is one of the best additions the game has seen in quite a while and we believe this mode is going to be quite popular.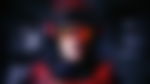 Call of Duty Mobile introduces new LTM- Guns Blazing
With the new event also came a new event, Guns Blazing. In this limited time mode, players will play as both Rambo and McClane. It is a simple Free for All mode with eight players in match, playing solo.
ADVERTISEMENT
Article continues below this ad
Getting a kill or dying will increase the 'Rage' counter with 100 points. Getting 500 points on the counter will allow them to turn into either Rambo or John McClane, who are 'Super Soldier'. Super Soldiers will have their health increased to 300, and further to that, they will carry Akimbo Chopper LMGs.
While it sounds crazy, it is what 'Super Soldiers' like Rambo and McClane are capable of. The Akimbo choppers are deadly and highly accurate, something players will be happy is not actually a part of the game, outside the LTM.
ADVERTISEMENT
Article continues below this ad
Playing the mode also has rewards that players will find in the Featured section. The ultimate prize is an epic Ak117 blueprint- VHS Glitch. Play the mode to earn all the rewards and in case you are a free-to-play player, this mode might be the only chance you get to impersonate these all-time classic silver screen heroes in CoDM.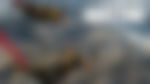 Trending Stories