Call of Duty Mobile World Championship: Do Some Regions Have an Unfair Advantage?
Published 09/11/2020, 12:38 AM EDT

---
---
Stage 3B of the Call of Duty: Mobile World Championship concluded recently. Each of the five regions (North America, Latin America, Western Europe, Japan, and Rest of the World) received their Top-8 teams who qualified for Stage 4 of the event.
ADVERTISEMENT
Article continues below this ad
JP, LATAM, and RoW regions will play the next stage on 26th-27th September. On the other hand, NA and Western EU will play in the last week of October.
With SONY as the title sponsor of the event, SONY Xperia 1 II is going to be the official device for the event. While the device is mandatory for the LAN event (Stage 5), some regions will have to play Stage 4 on it as well.
ADVERTISEMENT
Article continues below this ad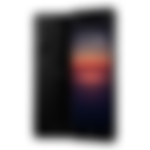 Due to licensing issues, the handset isn't available in regions outside NA, JP, and Wester EU. Therefore, the remaining two regions are going to play on other compatible devices.
The shipping of handsets has already begun, and players in the aforementioned regions would soon receive their devices. While LATAM and RoW have the comfort of playing on their preferred devices, trouble will begin for them in the LAN event.
Call of Duty Mobile: Disadvantaged Teams
With over 6 weeks and a major event to play, players would be well accustomed to the Xperia. On the other hand, the rest of the players would be getting their hands on it only once they reach the LAN event.
ADVERTISEMENT
Article continues below this ad
Since most of these players have played the previous rounds on iPads and higher-end iPhones, the switch to a smaller screen would be a massive switch. They would have lesser time to adjust their HUDs, sensitivities, and FOV as compared to their competitors from the other regions.
While a major part of the gameplay depends on the skill, the hardware also plays an important role in the outcome. However, we will have to wait for the winners of the LAN event to verify this prediction, which will have to wait due to the COVID19 pandemic.
Regardless of the results, teams would receive a minimum of $1500 for just participating in Stage 4. The amount is still greater than most of the community tournaments conducted for the game.
ADVERTISEMENT
Article continues below this ad
With mobile eSports on the rise, the CODM WC would provide a huge push to organizations as well as sponsors.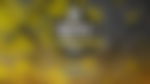 Trending Stories