Call Of Duty, Playstation 2, Netflix Streaming Amongst The 23 Other Things That Make 45-Year-Old Tom Brady's NFL Debut Look Ages Old
Published 09/29/2022, 1:50 PM EDT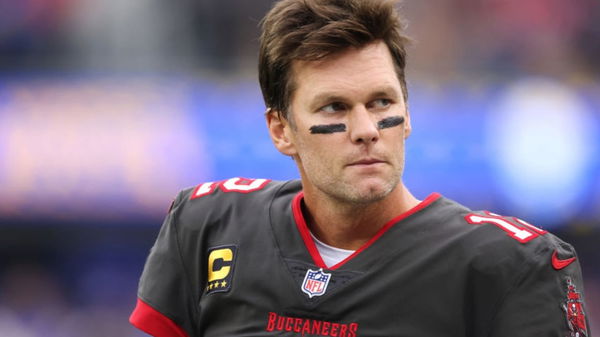 Tom Brady is one of the most famous personalities in the sports world. He has amazed the world with his staggering NFL career, proving to be one of the elites of all time. The Tampa Bay quarterback started far early in age, becoming the 199th draft of the NFL's 2000 season.
Fans and coaches invested a tremendous amount of patience in this man as they understood his potential right at launch. As a result, he never failed to impress, becoming one of the most successful players today. 
ADVERTISEMENT
Article continues below this ad
Recently, Tom signed off for his 23 NFL seasons for the Tampa Bay Buccaneers. He became the second oldest player in the league, playing for over two decades as a professional quarterback. However, that is not the only record that Tom unknowingly achieved, as his time as an NFL pro outruns famous things in today's world. So, if you're wondering about what they are, be ready for some surprises. 
Tom Brady has the upper hand against a few popular things existing in today's world
The Tampa Bay Buccaneers signed Tom Brady in the NFL's 2000 edition. He was the 199th draft of the season as the club had immense faith in concerning his potential. They believed he could become one of the legends, as his skill set was far more compared to his opponents. Soon, he ranked himself on the list of successful NFL players, spending over 23 years in the league. 
Tom Brady achieved multiple laurels in his NFL journey, some of which came as a gift. His time as a professional NFL player outnumbered the existence of major things, as they were launched far later.
To mention about a few, Activision launched Call Of Duty in 2003, three years after Tom's debut. Since then, Brady had spent countless hours on the battlefield, falling in love with the game instantly.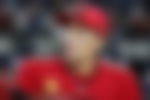 Apart from that, Sony launched Playstation 2 after the quarterback's draft and then later introduced three more consoles in the coming years. However, when we try to compare it with our Tampa Bay superstar, he's still running strong at 23 seasons.
ADVERTISEMENT
Article continues below this ad
Few other things like YouTube, Netflix's streaming service, the Harry Potter Legacy, iPhone, Uber, and a lot more were introduced far later after Tom's first NFL draft. Makes him quite a legend, right? Well, it's true.
Tom started his career far before mankind knew that things like these could exist. So, we have nothing but mad respect for the man as he's stood out bright in the spotlight throughout his life.
ADVERTISEMENT
Article continues below this ad
Watch This Story: Pragmatic Aaron Rodgers Wants No Part Of Medias Special Win Narrative Against Tom Brady
What are your thoughts about this? Can you point out some more things that are quite younger than Tom Brady's NFL debut? Let us know them in the comments section.