Call of Duty Pro Calls Out Scrim Indiscipline; Censor Addresses Retirement Issue
Published 04/08/2021, 3:45 PM EDT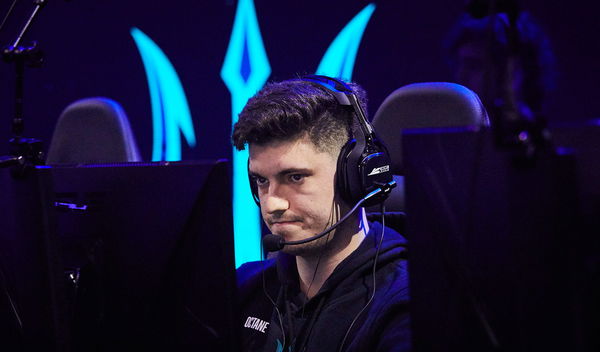 ---
---
Call of Duty League is already up and running in its second year. After the drama we witnessed in the first edition, it was likely that it will only increase in the next. That is exactly what is happening every new week, be it in the match-ups or behind the scenes.
ADVERTISEMENT
Article continues below this ad
Pros have wrongly called each other cheaters, passed unnecessary comments and much more. However, today Sam 'Octane' Lathrew addressed a unique issue on his Twitter. After being held up for over an hour in scrims with London Royal Ravens, Octane expressed his anger at the indiscipline of professional Call of Duty players.
This, however, is not a recent issue, and we found several instances in the first edition itself. Octane, still a part of Seattle Surge, was many a time late to competitive scrims.
ADVERTISEMENT
Article continues below this ad
NYSL's recruit, Clayster, reminded him of this very phenomenon today.
Hol' up weren't y'all one of the worst at that last year??

— NYSL Clayster (@Clayster) April 6, 2021
This led to a slew of comments from Clayster and Octane, with the thread elongating unnecessarily. However, Octane was quick to retaliate, saying it was not his fault that Surge was never on time. What he meant was Karma, who retired later from the team and Octane and co. were never late again to scrims. Eventually Karma himself jumped into the discussion.
all good it's not like the days I was there on time were any better LMAO

— Damon B (@DKarma) April 7, 2021
While most pros stream their scrims, many have accused others of playing Warzone and not taking part in said scrims. The tournament has a long way to go and therefore stand back because a lot more drama is yet to come. Censor addresses about retiring from Call of Duty
Censor has once again addressed his audience about the retirement issue that he himself brings up every once in a while. Recently, he brought up the same issue again and said to his audience that he believes that he can become a pro and content creator at the same time.
He believes he still has a lot to offer to any team he is a part of.
ADVERTISEMENT
Article continues below this ad
"I am by no means guys a Call of Duty superstar like Simp or Abezy. […]  am just gonna go in a game and be the best player in every lobby. I don't have that kind of superstar talent. But I have intangibles that I bring to a squad that every single team needs."
Censor believes he can be successful again and therefore there should be no reason for him to retire from CoD anytime soon. Watch his exclusive video on the topic below.
ADVERTISEMENT
Article continues below this ad Trending Stories