Call of Duty Pro Laughs off Hacking Accusations in Warzone Just Three Days into the Game
Published 09/05/2021, 2:56 PM EDT
---
---
Optic Scump, a professional Call of Duty player often faces these hacking accusations from COD players. It's been more than a decade that he has been accused of cheating in Warzone. Just three days into the game and Scump is already facing this accusation from players. That is so crazy, to be honest, especially for someone who is being paid to play the game.
ADVERTISEMENT
Article continues below this ad
Optic Scump is a pro player. Players say many cool things to him with absolutely no proof. People always threw these hack accusations even before it was possible. Accusing pro players of cheating in Warzone is kind of like a tradition.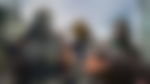 ADVERTISEMENT
Article continues below this ad
Just three days in Warzone
It makes little sense to accuse someone of cheating just because they're good at the game. It is wrong to assume anything with no proof. Well, it is quite easy to misunderstand the skills and recoil control of all pro players for something else, like using some kind of hack. Some Warzone players are having a pretty hard time believing that Scump is so good with the game.
Scump has been streaming Warzone for only three days now and within those three days, the chat section is flooded with comments like hacker/cheater. Some comments also accused him of using Carnos.
watch this story: The Dumbest Vehicles in GTA 5 Online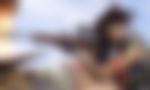 ADVERTISEMENT
Article continues below this ad
Carnos helps players with recoil. It slightly pushes down on the actual aim, working as a counterbalance. However, Warzone doesn't really have low recoil, and it is not too difficult to perfect with time. But viewers are not ready to understand this at all.
At this point, it is difficult to say anything. Even if Scump is using some kind of hack, it's not wise to assume everything right away. If he is a pro, it means he spent years and years perfecting his craft.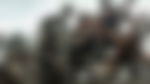 ADVERTISEMENT
Article continues below this ad
The competitive community of Warzone has grown exponentially over the past few years. What do you think about this accusation? Let us know in the comments section below.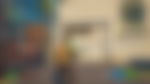 Trending Stories