Call of Duty Warzone Season 4: Ranking All Assault Rifles in the Game
Published 06/25/2021, 7:04 PM EDT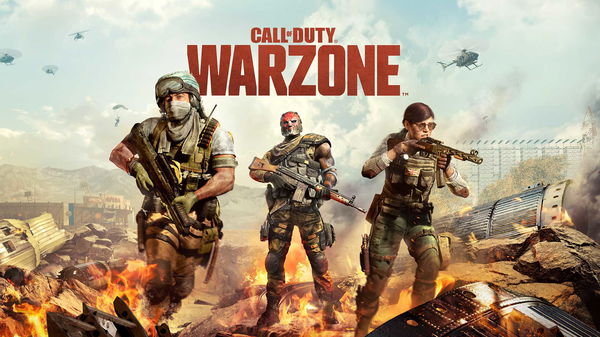 ---
---
Season 4 of Call of Duty Warzone went live over a week ago and the major update arrived with many interesting additions and changes to the gameplay. In terms of the weapons, the Season 4 update introduced players to two new ones in the MG 82 LMG and the C58 Assault Rifle.
ADVERTISEMENT
Article continues below this ad
Developer Raven Software also incorporated a bunch of tunings for the various weapons and attachments in Warzone. Due to the fresh changes, the game's meta has become a bit different than previous seasons and players are eager to find out which guns hold the upper hand.
Assault rifles have been relatively strong and versatile to use in Warzone. Currently, they are one of the more interesting weapon categories in the game. In Season 4, the fan-favorite CR-56 AMAX received a nerf while other ARs like Groza, FN Scar 17, and XM4 received calculated buffs. A slew of adjustments to the various barrel attachments has also shaken things up quite a bit.
ADVERTISEMENT
Article continues below this ad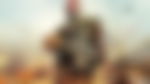 All these changes will provide a more viable and diverse selection of weapons to go into combat with. Owing to the dynamic nature of Warzone, keeping track of the guns that one can use for getting the dub is good practice. With that in mind, this article looks at the rankings of all the Assault Rifles in Call of Duty Warzone following the Season 4 update.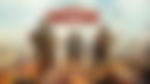 Here are some better assault rifles to use in Call of Warzone Season 4
Popular Warzone creator WhosImmortal took to ranking each of the 21 assault rifles currently within the game. In a recent YouTube video, he breaks down the nitty-gritty details of each AR and curates them into one of the six categories of ratings he formed.
The first and the highest tier rating is "Top/Meta" consisting of the best assault rifles to use. FARA 83, RAM-7, and the newly added C58 are the weapons handpicked by WhosImmortal for this category.
These ARs are ideal for complementing the highly aggressive, adrenaline-infused playstyle. At the same time, neither of these guns is broken. Instead, they are very efficient with their intended purpose. Thus, FARA, RAM, and C58 are the first three weapons to consider while jumping into Warzone wanting to push opponents and secure high kill games.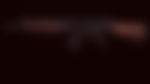 The next category is "Competitive" comprising guns that are generally very reliable and fare impressively well. The ARs that fall under this tier rating are Krig 6, XM4, Groza, AK-47 (Cold War), and CR-56 AMAX. They are overall brilliant weapons and their capability to perform admirably in combat definitely makes them worth using.
"Viable" is the next category featuring ARs that are currently mediocre in Warzone. Weapons with this tier rating can be put to use; however, their higher-ranked peers will outgun them on a relatively consistent basis.
As things stand in season four, FFAR 1, Grau 5.56, M13, Kilo 141, M4A1, FN Scar 17, AK-47 (MW), and AN-94 are viable assault rifles. These ARs have the potential to perform well unless opponent teams running better weapons show up for the engagement.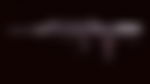 Watch This Story: Call of Duty: Warzone vs Fortnite: Which Is the Better Battle Royale Game
Here are some challenging weapons to use in Warzone
With most of the ARs placing in the top three tiers, only a handful belong to the lower three tiers. Starting with "Below Average", it is the weapon category consisting of rifles like Oden and QBZ-83. There is no valid reason to use such guns. Unless a player takes on a challenge to use an unconventional weapon and see how well they fare with it.
Warzone players will manage to muster a few eliminations with an Oden or a QBZ. However, using any other higher-ranked AR is going to be much more advantageous.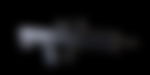 "Niche" is the penultimate category consisting of weapons that are really decent, but only in specific situations. Such weapons lack versatility and while using them is of high risk, it also provides high reward. An example of this is the FAL, which requires high skill to operate effectively because of its semi-auto fire.
Another example is the AS VAL. It is a top option as a secondary assault rifle in the Solos and Duos modes. However, in Trios and Quads, it could easily come up short during to its low ammo capacity. Besides, the weapon's recoil is rough at medium and long-range.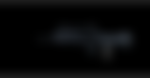 ADVERTISEMENT
Article continues below this ad
Finally, the lowest tier rating is "Garbage" and the assault rifle that finds itself here is FR 5.56. The weapon is not suitable to compete with other ARs and WhosImmortal recommends players to never use it.
In the video above, the creator goes into detail to explain the rating assigned to each assault rifle within the game. He also shares some valuable class setups for some of the top rifles including FARA 83, RAM-7, C56, Krig 6, XM4, and AK-47.
Hopefully, these assault rifle rankings for Warzone Season 4 will help players figure out the best ARs to run in the locales Verdansk.
ADVERTISEMENT
Article continues below this ad