Call of Duty: Vanguard- Deciphering the Graphics Performance Differences in PS5, PS4, and PS4 Pro
Published 08/31/2021, 2:31 PM EDT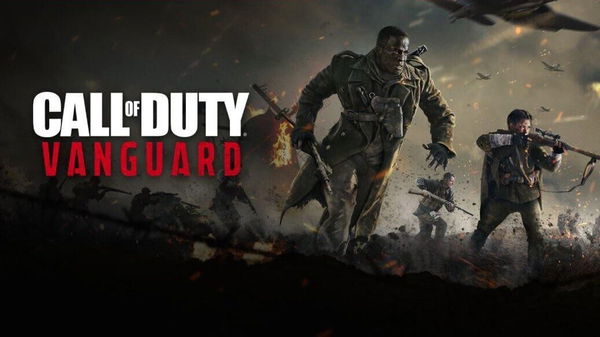 ---
---
The alpha testing for Call of Duty Vanguard began last weekend. PlayStation players were able to try COD Vanguard for the first time, and the trial version was available for both PS4 and PS5 users.
ADVERTISEMENT
Article continues below this ad
From this testing, graphics and FPS comparisons between PS5 and PS4 have started to emerge. The comparisons have a lot to say about the rendering capabilities of the game on the next-gen consoles as well as the previous-gen consoles.
YouTube channel ElAnalistaBits showed alpha graphics comparison and framerate test in a video on August 28, 2021, which has got everyone talking about the graphical differences between the PS5 and PS4.
ADVERTISEMENT
Article continues below this ad
Let's try deciphering the comparisons between the two consoles here.
Call of Duty: Vanguard – graphics comparisons between PS4 and PS5
As revealed in the video by ElAnalistaBits, all versions of the alpha test are using reconstruction rendering to scale the resolution. PS5 obviously has better textures, fair draw distance, and contains anisotropic filtering. The PS4 and PS4 Pro versions do not have dynamic shadows. Furthermore, static shadows have been removed as well.
The PS5 also features additional reflections on some materials, although it is not ray-traced. Depth of field is handled far better on the PS5. And the PS4 Pro, on the other hand, has issues with this option.
Framerate comparison
In this Alpha test, Vanguard functioned relatively smooth at 60FPS on PS4, PS4 Pro, and PS5.
It appears that the game is least stable on PS4 with framerate. The console does hold steady at 60FPS but has the tendency to flicker down frequently. In intensive moments, the framerates can drop to 50FPS or worse, even 10FPS!
ADVERTISEMENT
Article continues below this ad
Compared to PS4, the PS4 Pro handles the game much better and does not drop below 60FPS.
With the exception of a brief dip to 50 FPS upon respawning, Vanguard on PS5 maintains really well at 60 FPS. When played at 120 Hz, the frame rates stay constant at 120 FPS.
ADVERTISEMENT
Article continues below this ad
Call of Duty: Vanguard is set to launch on November 5, 2021, available on PlayStation 5, PlayStation 4, Xbox One, Xbox Series X/S, and PC.
Trending Stories