Call of Duty Warzone: Activision Details the Game's Glorious Achievements and Future Prospects
Published 04/27/2021, 12:02 PM EDT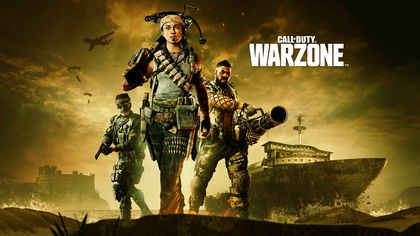 ---
---
Call of Duty Warzone recently entered its third season. The update introduces new weapons, battle pass items, and even a new map. In its latest blog post, Activision opens up about the milestones that their Battle Royale has achieved and its future plans.
ADVERTISEMENT
Article continues below this ad
Call of Duty Warzone came out to much fanfare on March 10, 2020. At the time, the game was expected to sweep away all existing Battle Royales and be the top dog in the genre. However, due to the lack of an anti-cheat and the resultant abundance of cheaters, it has not been able to live up to this potential.
Despite this, the game has been able to hit some remarkable milestone numbers. Currently, the game has over 100 million players across the globe who have played 28.8 billion matches. To put that into perspective, it equates to around 67.3 million major tennis tournaments played.
ADVERTISEMENT
Article continues below this ad
Indicators towards the future of Warzone
In terms of its future, Activision wishes to continue what brought it to the dance. In the post, the developers go on to mention major innovations that they have made in the Battle Royale world.
"On August 26, 2020, in preparation for the launch of Call of Duty: Black Ops Cold War, players in Warzone updated their game to see a new playlist called "Know Your History." Following an intricate in-game operation that ended in an aerial barrage, players were directed to the Stadium where they then saw the world premiere of the game's reveal trailer."
ADVERTISEMENT
Article continues below this ad
Furthermore, Activision has managed to successfully integrate a single battle pass over three Call of Duty titles. "As a result of this integration, players who earn in-game items in Warzone will be able to use them in Modern Warfare and Black Ops Cold War." 
Lastly, Activision is constantly refreshing and updating the Call of Duty experience. The developers have satisfied fans by introducing new operators, weapons, weekly playlists, and other events.
With this in mind, we are expecting big things from Activision in Call of Duty season 3. Have you played the new season of Warzone yet? Let us know your opinion on the update in the comments down below.
ADVERTISEMENT
Article continues below this ad