Call of Duty Warzone: All Major Things Wrong with New Battle Royale
Published 03/29/2020, 11:11 AM EDT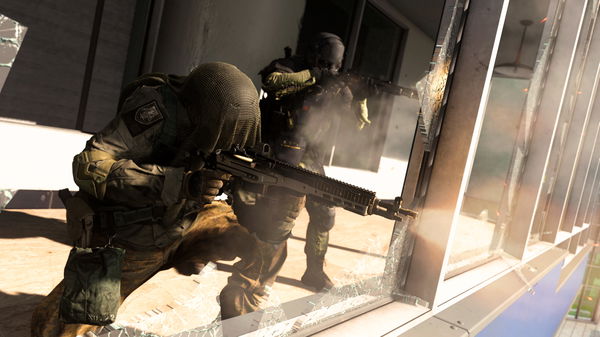 ---
---
Call of Duty Warzone has been all over the gaming world since it's launch on 10th March. Amid the 'self-isolation' period, Warzone has amassed 30 million players in just 10 days of launch. Clearly most credit goes to the fans of Call of Duty franchise and the influence which it still holds on the gaming market. But even for a company like Infinity Ward landing into the 'Battle Royale' genre was not easy.
ADVERTISEMENT
Article continues below this ad
Fans might be loving the gameplay and all the features of 150 players' based Warzone but there are still some problems to fix for developers if they want to see their new 'Battle Royale' to rule in a longer run. So here are top things for developers to fix in new Call of Duty Warzone:
SBMM(Skill Based Matchmaking)
ADVERTISEMENT
Article continues below this ad
We are going straight into the dirt. So, this is an obvious hot-topic in the gaming industry for years. Some people like it, some don't but it's pretty understandable if you look at both sides of the fence. Those who like it have a valid argument that this feature lets playing field equal for all players(irrespective of their high or low kills/skills). But the counter-argument for this is that it makes 'casual gaming experience' a lot less fun in the longer run. Which is obviously true. The opposition behind SBMM is mainly led by avid fans and pro gamers or popular streamers around the industry.
To simplify, no one wants to regularly sweat for a win in a game and also no one wants to get regularly battered by some Youtuber or streamer for his views. We have to agree on one thing before any final solution that there are many people who play games just for fun. And the only solution which the developers could give them is by finding a perfect balance of all the elements and put it in one grinder as Shrou d has said in this reply.
Idk, random thoughts talking general BR modes. SBMM doesn't work and ranked also doesn't work IMO. It's a BR at the end of the day maybe it is just best as a dev to try to do your best to balance everything in one and leave it at that.

— Michael Grzesiek (@shroud) March 25, 2020
In the end, one thing is clear that SBMM has no place in the Battle Royale genre, at least for now. Thus, it should only be applicable for ranked or competitive modes.
Sound/Audio problem in Call Of Duty Warzone
If you have played the new Call of Duty Warzone, then you might be aware of this problem. Sound has been a thing to worry about in new Warzone for players. There are many instances when you can't hear enemy activities(Read: footsteps) properly especially during close encounters. Sometimes it sounds like an enemy is coming from the front but *surprise face* someone just shot you from behind. Many players in r/CODWarzone and popular streamers including DrDisrespect and Summit1g has shown their dissatisfaction with this feature in the game.
Warning: NSFW language used by Doc here
Aim Assist
You might have seen this coming. Actually this is a sub-category of another major issue which is cross-playing but today we will not go down that tunnel. So, coming back to aim assist, this is the problem that almost all the gamers who play on PC face. Their problem is valid as aim-assist provides console players with an upper edge during any encounter which lasts longer. The longer the battle between console player and PC player is, the more the profit for console gamers(if they have turned aim-assist on). The argument between PC and Console players on who gets the benefit most has been since ages and will remain the same in the foreseeable future unless some drastic changes in game-playing methods are introduced. For now, there is just no winner in this 'age-old' battle.
http://https://www.youtube.com/watch?v=rMjuWcw5MBY
ADVERTISEMENT
Article continues below this ad
Hackers/Cheaters storming in Call of Duty Warzone
No one likes them especially the console players. You might have guessed it by now but this is another sub-category from cross-playing.
ADVERTISEMENT
Article continues below this ad
This time it's a thing that irritates the console players the most. Well actually it irritates all the players alike but PC Gamers tend to do most of the hacking, that's one major issue with any of the game in the world which allows cross-playing. So, developers should and in all hope, would definitely kick those cheaters out of the game. While kicking them out they should also just ban them and get rid of such 'filth' from this beautiful game.
There are also some other important issues in the game, like 'self-revive' or that bug in Gulag where people are getting the victory by just staying there etc. These all are the things which developers should concentrate on and find a quick solution for all these small bugs or serious issue like 'cheating' in the game.
Trending Stories