Call of Duty Warzone and Vanguard Season 4 Likely to Please Fans With a Massive Roadmap
Published 06/18/2022, 8:25 AM EDT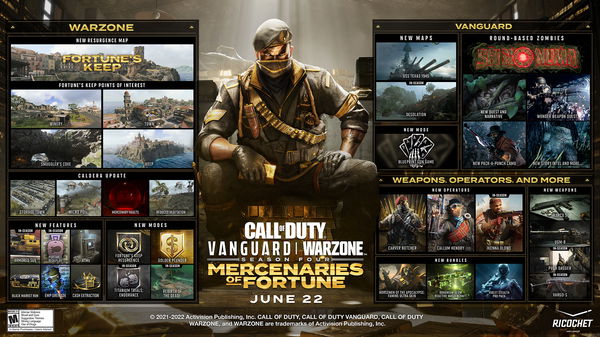 Call of Duty Warzone and Vanguard are two of the most loved titles in the gaming industry. From bagging 250,000+ members online to allowing fans to have real-life warfare experiences on screen, these titles have done it all. Now, post three successful seasons, Activision has announced a brand new season for the duo.
ADVERTISEMENT
Article continues below this ad
The season will start on June 22 at 9 AM PT, featuring a truckload of new things. Activision has coined the title 'Mercenaries of Fortune' for their upcoming season and claimed it would follow a standard format. Professional COD informant CharlieIntel revealed this information in his Twitter post.
ADVERTISEMENT
Article continues below this ad
Activision teases a brand new season update for Call of Duty Warzone and Vanguard!
If you are a Warzone or Vanguard player tired of playing the same season, we have some exciting news for you. Activision has announced a brand new season for those titles as they plan to take them to season 4. On June 16, CharlieIntel revealed this information via a Twitter post with a detailed roadmap of the seasons.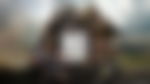 For Warzone, players will experience a much better version of Caldera alongside some extra features. They will include a new resurgence map, added game modes for Fortune's Keep, and new items like portable deploy, armored SUV, and black-market run. Now, let's look at some patch notes for Caldera.
New micro-POIs and more looting

Secret underground Mercenary Vaults

50% less vegetation & better visibility
WATCH THIS STORY: From Call Of Duty To Minecraft: Ranking The Highest–Selling Video Games of All Time
For Vanguard, Sledgehammer Games and Activision are yet to reveal the patch notes. So, here's what we have so far.
USS Texas returns 

Shi No Numa Round-Based

New Blueprint gun game

More cosmetics and operators 
Also, we would be happy to update you once the franchise releases them, so don't forget to check the website later. Now, let's look at how the fans reacted to this information.
CAPTAIN BUTCHER SKIN?
VARGO 52 IN VANGUARD
USS TEXAS
GUN GAME
NEW WZ MAP
SHINONUMA

THIS SEASON IS LIT

— swickzy is hyped af for MW2(ZERO. HBD) (@justswickzy) June 16, 2022
Who asked for USS Texas back 😂

— Kai prescod 🇧🇧 (@Kaiprescod1) June 16, 2022
So all the people complaining that Halo only gets 2 maps for season 2 yet COD always releases 2 maps every season as well but no one complains?

— Kratos (@GhostOfSparta1_) June 16, 2022
I didn't want to believe the leaks. I had hope that Zaballa wouldn't make a return in future maps. I'm sad now lol 🙃 pic.twitter.com/NZ6388GLWO

— Landon Smith ~ Lan-D-ow (@Lan_D_ow479) June 16, 2022
We've literally gotten like 3 SMGs in a row the past few seasons. No sniper since season 1, cba

— FaZe Scp (@FaZeScope) June 16, 2022
ADVERTISEMENT
Article continues below this ad
Warzone players report bizarre glitch
A few days back, Warzone players reported a strange glitch allowing them to put on weapon camos from different games. For example, players could add the Dark Aether from Cold War to their guns in Warzone. So, with the new season on the line, will Activsion make this a permanent feature or pull it down is the buring question.
ADVERTISEMENT
Article continues below this ad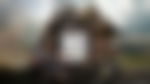 What are your thoughts about this? Are you excited about Mercenaries of Fortune? Let us know in the comments section.