Call of Duty: Warzone Cheat Manufacturers Wrap Things Up Ahead of Anti-Cheat System Launch
Published 11/21/2021, 7:29 AM EST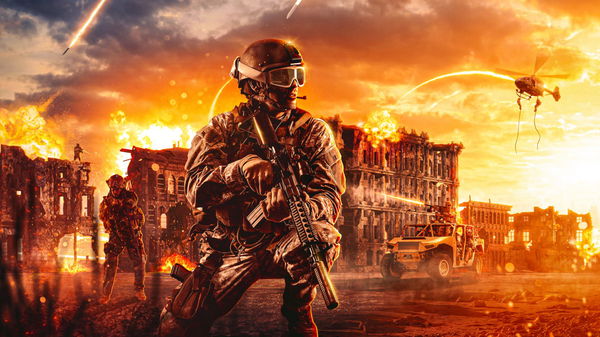 ---
---
The Call of Duty franchise has had its fair share of hackers and cheaters, and Warzone, being a part of the franchise, also possesses similar problems. Players are always frustrated and annoyed with many hackers and cheaters in the game, but not anymore.
ADVERTISEMENT
Article continues below this ad
Recently a popular cheat marker named Golden Gun announced they were closing down their services ahead of Ricochet's launch, all thanks to the legal efforts of Activision. Golden Guns made this announcement on their discord server.
They have already taken down the official website. And it's still unclear if they have deleted the discord group yet or not. The administrators of the cheat selling group didn't go into much detail about the legal matters, but it's now crystal clear that they are shutting down their operations.
ADVERTISEMENT
Article continues below this ad
Multiple cheating methods offered by Golden Guns were extremely popular among players. And Golden Guns is just one of many groups in the cheat makers' community.
Unless Activision takes some real steps towards preventing all hacker/cheater activity, the cheaters will continue to ruin the game in the future as well. That said, Activision seems to be doing just that with the new Anti-Cheat.
WATCH THIS STORY: Video Game Franchises returning to console
Anti-cheat system for Call of Duty Warzone and Vanguard
Obviously, it is possible that other cheat makers are already working on cracking the upcoming Ricochet anti-cheat system. As no anti-cheat effort or system is ever completely perfect, there will be some flaws in the software. So, ultimately, Activision will need to take all possibilities into consideration and plan accordingly.
Moreover, maintaining a cheat and hacker-free environment in the game is imperative for game developers and particularly for such a highly popular and successful franchise like Call of Duty.
ADVERTISEMENT
Article continues below this ad
Ricochet anti-cheat is all set to arrive on December 8, 2021, in Warzone and Vanguard. So it's just a couple of weeks away. Hopefully, this time Activision is fully prepared to battle against these cheat sellers.
Call of Duty Warzone is available on PlayStation 4/5, Xbox Series S/X, PC, and Xbox One.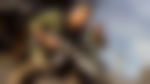 ADVERTISEMENT
Article continues below this ad
Are you excited about the Ricochet anti-cheat system? Also, do you think now Call of Duty will ever be free from hackers and cheaters? Let us know.