Call of Duty: Warzone Community Berates the Latest 'Numbers' Event Because of its 'Nonsense' Audio
Published 09/27/2021, 9:36 AM EDT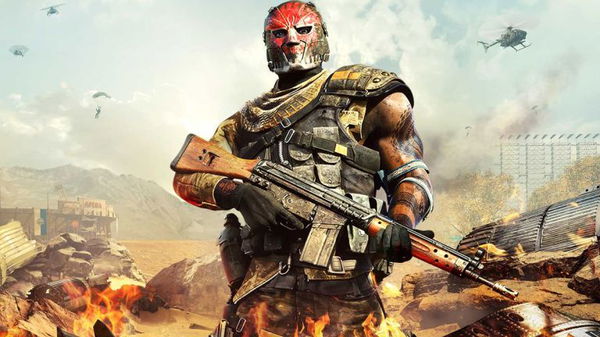 ---
---
Call of Duty: Warzone Season 5 Reloaded has got off to a rocky start. The limited-time event dubbed as The Numbers event started a few days ago and tasked players with visiting each Mobile Station on the map.
ADVERTISEMENT
Article continues below this ad
Completing these tasks will reward players with different weapon skins and a new weapon called the Sai. Regardless of all this, the Warzone community is still unhappy. As per some players, the event is not only short and monotonous but also buggy. And several other players have complained about audio issues being a problem in the event.
Call of Duty: Warzone: community disappointed with The Numbers event 
ADVERTISEMENT
Article continues below this ad
A Redditor with the username u/Hambone721, in his post, explains how the audio issues in the game are problematic to everyone. You can check out his post below.
In the Call of Duty: Warzone Numbers event, players will need to travel from one Mobile Station to the other. Every station will broadcast a series of numbers when players walk close to them. Unfortunately, the user behind the above post mentions that due to the audio being buggy, players couldn't hear anything, ruining the whole experience.
Audio plays a major role in Battle Royale and shooting games like Call of Duty: Warzone and others. The community is unimpressed with the sound mechanics of the event (the announcements being loud or the noise immediately after activating the station) as well as the audio of the game in general.
ADVERTISEMENT
Article continues below this ad
The problems don't end here for Raven and Activision. Players are also upset with the lack of content and things to do in the Numbers event. The Warzone community thinks that the new event was not challenging and didn't offer anything new. The general consensus seems to be that the event is routine-based and doesn't require any skills.
Call of Duty: Warzone has a ton of issues that need fixing and instead of adding new things, the developers should work on them. 
ADVERTISEMENT
Article continues below this ad
With Vanguard scheduled to arrive in Warzone, Raven, and Activision have to meet a lot of expectations. Will they be able to meet them? What do you think? 
Watch this story – Call of Duty: Warzone vs Fortnite which is the better Battle Royale game
Trending Stories