Call of Duty: Warzone Community Calls For Nerf to 'Broken' Kali sticks
Published 10/24/2021, 1:39 PM EDT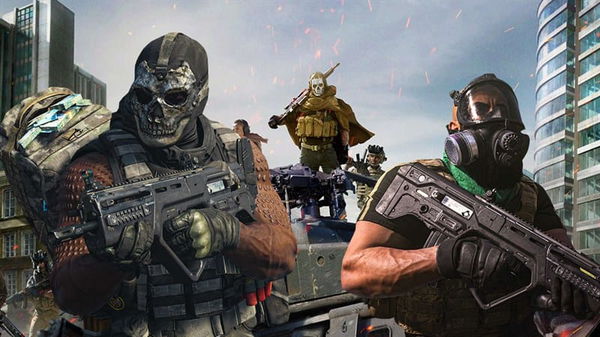 ---
---
Call of Duty: Warzone is infamous for its huge amount of issues and glitches, some of which, in fairness, the devs have tried to fix. And speaking of issues and glitches, The Kali stick melee weapon is one.
ADVERTISEMENT
Article continues below this ad
The weapon has been one of the most overpowered weapons for a while, to the point where it can kill players with just a single hit. Fans are disappointed with this huge buff that gives campers an added advantage to get higher kills.
And one Reddit user pointed out the same and showed how this COD Warzone glitch is detrimental to the overall gameplay.
ADVERTISEMENT
Article continues below this ad
Call of Duty: Warzone's Kali Stick needs to be nerfed
Reddit user u/Itpfreely posted a clip on the Warzone subreddit that showed how the Kali Sticks were powerful enough to knock players out instantly.
The post has a sarcastic undertone with the caption "Kali Sticks are totally balanced." The Kali Stick is so OP it can even beat a gun.
Players have taken to Twitter to express their resentment.
Hey @RavenSoftware love what you've done with warzone. quick ? Can you please PLEASE PLEASE nerf melee or atleast kali sticks? I shouldn't have full plates dump 7 shots into a dude who then hits L2R2 at the same time and beats me @Wipz can u call the guy? Something please

— angry child (@MHaley724) October 21, 2021
@RavenSoftware Remove jump scares during fighting. Make a night mode of BR perma playlist. Stop removing Plunder. Nerf Kali sticks and stun grenades.

— Michael Wenzke (@WenzkeNation) October 20, 2021
Besides this, the new Season 6 update is making users visible on the radar even after using the Ghost Perk. This bug has rendered the perk completely useless, and users have been complaining about it for long enough. Raven issued a statement regarding this issue on Twitter and said they were working on it.
WATCH THIS STORY –  Video Game Franchises returning to console
ADVERTISEMENT
Article continues below this ad
❗️ An issue has been identified with the Ghost Perk not functioning correctly in Private Matches.

We have a fix in the works!

Trello Card: https://t.co/5a2QbBhqNa

— Raven Software (@RavenSoftware) October 21, 2021
ADVERTISEMENT
Article continues below this ad
Raven hasn't issued any clarification on when they will fix the glitches with melee weapons, Kali Sticks and Stun gun. The bug with Ghost Perk hasn't been fixed either and players lay in anticipation of these pending updates.