Call of Duty Warzone Dev Promptly Delivers Ban Wave Update After ZLaner's Heartfelt Request, But It Is Far From Enough
Published 07/17/2021, 11:53 AM EDT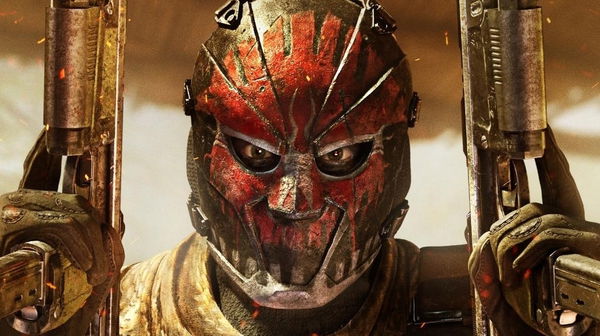 ---
---
Call of Duty Warzone has been plagued with issues of both cheaters and weird glitches. Raven Software has not been able to keep either of these things at bay, as they continue to downplay everyone's experience. Now, a prominent streamer in ZLaner offered a heartfelt message and requested developers to take action. The 23-year-old streamer shared a video message along with a tweet.
ADVERTISEMENT
Article continues below this ad
He stated that he cannot hope to become the best Warzone player because of hackers. This has caused a serious inconvenience to the legitimate players, who are trying to improve.
ADVERTISEMENT
Article continues below this ad
Raven Software bans 50K offenders from Call of Duty Warzone
A recent report from Eurogamer suggests, Warzone's developer offered a prompt response to the tweet by rolling out a ban wave. This time around, the studio managed to catch over 50K players from the game and promises to target the long-time offenders. The studio even stated that it is looking into the matter, and soon it will ban repeated offenders.
Has been a while since our last anti-cheat update!

Two #Warzone ban waves this week. Over 50,000 accounts banned combined. 🚫

Targeting repeat offenders, and much more.

— Raven Software (@RavenSoftware) July 16, 2021
The number of bans seems very low as avid players will tell you that hackers show up frequently. It seems like Raven Software is trying its best to tackle the situation but it does not seem like it is producing great results. The ban waves have failed to catch cheaters, who sneak past the anti-cheat as the title is free-to-play. Anyone can create a brand new account and jump right back into the game with hacks turned on.
These bans are cool, but it seems like the number should be much higher. There are at least a dozen that are on the leaderboards that slip past every ban since launch, so I could only imagine how many get missed with these waves. https://t.co/XTaSl5mENu

— James – JGOD (@JGODYT) July 16, 2021
One fan stated that the recent ban wave wrongfully removed a family member by associating it with a hacker's account. This brings the entire anti-cheat system into question, as it is failing to catch cheaters, but instead banning legitimate players.
My brothers account has just been permanently banned why mid game. He has nonidea why. He has only just found a email that was sent last month asking if this person LuckyPants#2180578 has been linked to his Activision account he has no idea who this person is. Anybody help

— 💖Rachel💖 (@rachel_neil85) July 16, 2021
It does not seem like the situation is under control, as fans continue to produce videos of hackers despite the recent ban waves. One fan claimed that wall hackers exist in the game in higher numbers and they go unnoticed.
ADVERTISEMENT
Article continues below this ad
The situation is still critical, and the current anti-cheat system is not doing its job properly. This could lead to massive migration if other prominent FPS franchises come up with their own version of a Battle Royale game. The community needs something new to switch games, as it seems like Warzone is going to be ruled by hackers and glitches only.
ADVERTISEMENT
Article continues below this ad
Watch this story: Best Warzone Snipers
Trending Stories