Call of Duty Warzone: Does the Battle Royale Have a Future in the Competitive Scene?
Published 06/01/2021, 10:30 AM CDT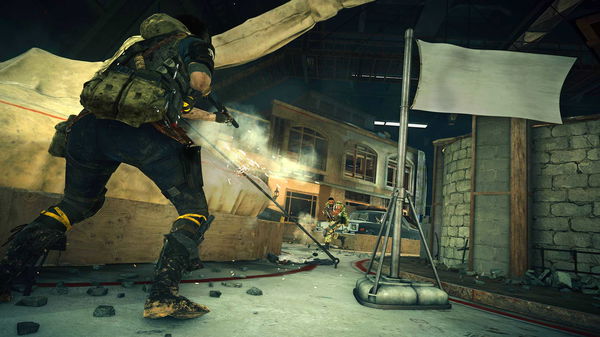 ---
---
Over the past few years, battle royale titles have risen to peak prominence and relevance in the gaming market. While competing against each other, games like Call of Duty Warzone, Fortnite, and Apex Legends cater to some of the biggest player bases spanning hundreds of millions of users.
ADVERTISEMENT
Article continues below this ad
Naturally, considering the immense popularity of the BR genre, these titles have strived for establishing a fair and sustainable competitive scene. However, there are some aspects of BR games that make it a challenging task. For instance, battle royales feature massive maps that house several scores of players, compared to traditional 5v5 shooters.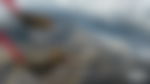 ADVERTISEMENT
Article continues below this ad
Despite the complexities that come into play, BR titles have enjoyed a lot of success in organizing an esports community around them. Fortnite is perhaps at the forefront, with Apex Legends and PlayerUnknown's Battlegrounds also having their respective well-known esports scenes.
Call of Duty Warzone, on the other hand, is a more recent release. And even though it has many top-tier competitive tournaments, only a handful of them are officially recognized esports events. The recent announcement of World Series of Warzone as the game's biggest ever tournament series will provide a massive push for its competitive scene.
However, like most other free-to-play online titles, Warzone has some hindrances of its own to deal with before it can provide a level playing field in high-stakes esports tournaments.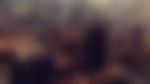 Prevalent cheaters are the biggest threat to Call of Duty Warzone's esports aspirations
The most daunting task Call of Duty: Warzone currently faces is devising a firm and permanent solution to the ever-lasting problem with rampant cheating. Cheaters have been plaguing Verdansk since the very beginning. And over the past several months, the situation seems to have gotten worse as the hordes of hackers running the gameplay of honest players keep increasing.
Banned over 30,000 malicious accounts across Call of Duty yesterday… bringing us to over half a million accounts banned in #Warzone. 🚫

— Raven Software (@RavenSoftware) May 14, 2021
It's not to say that Activision and Raven Software have not been trying their best to exterminate the cheaters from Warzone. The developers have already banned over 500,000 malicious accounts for hacking or using third-party software to cheat. The number does seem large and is backed by appreciable efforts to cleanse the game of wrongdoers. But does it really improve the situation entirely and resolve the problem?
New #Warzone ban wave today.

Another 15,000 accounts banned.

More to come.

— Raven Software (@RavenSoftware) April 7, 2021
As a matter of fact, Warzone still lacks the proper implementation of anti-cheat software despite the community's calls for the same. Instead, the developers have resorted to manually banning cheaters, which is not a long-term solution.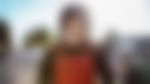 Is Warzone tournaments on LAN a potential solution?
The prevalence of cheaters also brings into question the level playing field of the upcoming World Series of Warzone events. The WSOW will feature online competitions in custom lobbies where teams will earn points based on the kills and placement they accumulate in each match.
Besides, Activision will carry out rigorous security checks on the accounts of all participants. This should filter out any player with a bit of history on the dark side of competitive gaming. However, the qualifiers for a handful of the spots at the main tournaments will take place in public lobbies which are the breeding grounds for cheaters.
The WSOW will follow a common tournament format employed across other BR esports. At the same time, such a format that focuses more on racking up a good amount of kills than securing high placements bears some obvious issues like stream sniping and targeting particular squads. This makes for a somewhat unfair and exploitable competitive environment.
All of this could be avoided if the Warzone tournaments and the qualifiers for the same were held on LAN. But considering the worldwide situation, this might not be a possibility at present. Although, it would be best to develop Warzone's competitive scene in a LAN environment.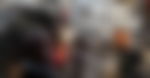 Broken weapons, near-invisible skins, and bug exploits are something that Call of Duty Warzone needs to look into
Besides prevalent cheaters, there are some other aspects of Warzone that could hamper its competitive integrity. Recently, one of the biggest topics of debate within the CoD community has been the Roze operator skin.
Since its release, Roze has been considered a 'pay-to-win' skin because of the black and non-reflective appearance which makes it near impossible to spot in darker locations of the map. As a result, camping in dark places became a common strategy leading to frustration among the players who died under such circumstances.
There are a lot of changes coming soon that we think you'll be happy to see:

• An adjustment to Roze
• A significant balance pass to weapons such as the Tac Rifle Charlie, M16, FFAR 1, and Sykov
• Fix for MW weapon perks + sniper glint
• Change to how you acquire the RC-XD

— Raven Software (@RavenSoftware) April 16, 2021
Members of the Warzone community had called for graphic changes to the Roze skin, and Raven Software responded with an adjustment to the outfit. Apart from that, the game has had a history of introducing a horde of 'broken' weapons. This is because of how overpowered they are than other guns.
Grau, SP-R 208, DMR 14, Mac 10, Tactical Rifle Charlie, M16, FFAR 1, are some of the guns to have heavily dominated the meta across entire seasons. As a result, players who try to use different guns to keep the gameplay interesting are the ones to suffer at the hands of those constantly running these meta weapons. Ultimately, they end up frustrated.
We've got a new round of weapon tuning coming in next week's update with adjustments for all sniper rifles, assault rifles, LMGs, and pistols.

Keep an eye out for patch notes with all the info next week, plus a separate blog soon with details on what's coming up in Zombies.

— Treyarch Studios (@Treyarch) May 13, 2021
But of late, Raven Software has put forth a lot of effort to balance out the game's meta through a series of weapon tuning updates. A big positive for Warzone has been the timely introduction of exciting gameplay content, even though nearly every update has also brought forward glitches and related exploits. Accordingly, the devs have been working on fixing these issues bothering the Warzone community.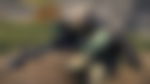 With proper amendments, Call of Duty Warzone can develop a thriving competitive scene
Even with all the glaring issues, Warzone definitely has the capability to grow into a successful esport. We have already seen a variety of top-tier tournaments hosted by prominent community figureheads. This includes Activision-sponsored events like MFAM Gauntlet spearheaded by Nickmercs, Vikkstar's Warzone Series, and HusKerrs Howl, among other events.
ADVERTISEMENT
Article continues below this ad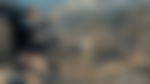 Warzone also consistently enjoys a significant viewership on streaming platforms like Twitch and YouTube. Hundreds of thousands of fans tune in to watch the broadcasts of their favorite streamers and competitive players regularly. Together they constitute one of the biggest battle royale communities that will certainly last for years to come.
Despite some persisting problems, Call of Duty Warzone has a lot of things going in its favor. Hopefully, the upcoming WSOW events will lay the foundation for the future of the battle royale's competitive scene. After all, Activision has shown the acumen of supervising and sustaining prosperous esports endeavors earlier. Hopefully, they will undertake the necessary course of action to transform Warzone into an esports-ready title.
ADVERTISEMENT
Article continues below this ad
WATCH THIS STORY: Call of Duty: Warzone vs. Fortnite- Which is the Better Battle Royale Game